Come and browse art installations within the Albany café space, all highlighting a wide range of local acts of care and projects
Find out more below about the series of Art Installations:
Manifesto of Care by Bernadette Russell– Monday 20 September – Sunday 17 October
Kindness activist Bernadette Russell was commissioned by Theshold Studios to create the Manifesto of Care as part of Frequency Festival 2019. The Manifesto of Care has been made into a blog, podcast, and social artist Dan Thompson designed and created posters bearing the words of the manifesto.
"On a rainy weekend in October 2019, during Frequency Festival, I walked the streets of Lincoln, to chat to people about care. I sat with strangers on orange plastic chairs in charity shops and on velvet cushioned wooden chairs in hotel dining rooms, I sat in cosy vegan cafes and on a damp bench on the High Street, I spoke to the recently widowed, to octogenarians in rude health, and to thoughtful teenagers. I spoke with all of these people about care, and asked what they wanted care to look, sound, feel, taste, smell like in the future and now. This manifesto contains the gathered thoughts and sayings of those I met that weekend. It is in part a list of wants. It's the words and music of a song for us to sing together, composed of thoughts, complaints, dreams, hopes, frustration, anger, memories. It's a collage of borrowed words and pictures from half remembered daydreams, an article in an out of date magazine found in a doctor's waiting room, and a dusty photograph album nobody's had out for years."
Posters designed by Dan Thompson, words by Bernadette Russell and friends.
Find out more about Bernadette Russell here. Follow Bernadette on Facebook, Twitter and Instagram.
If you search for me, I'm home by Sounds Like Chaos – Showing from Monday 20 September – Sunday 26 September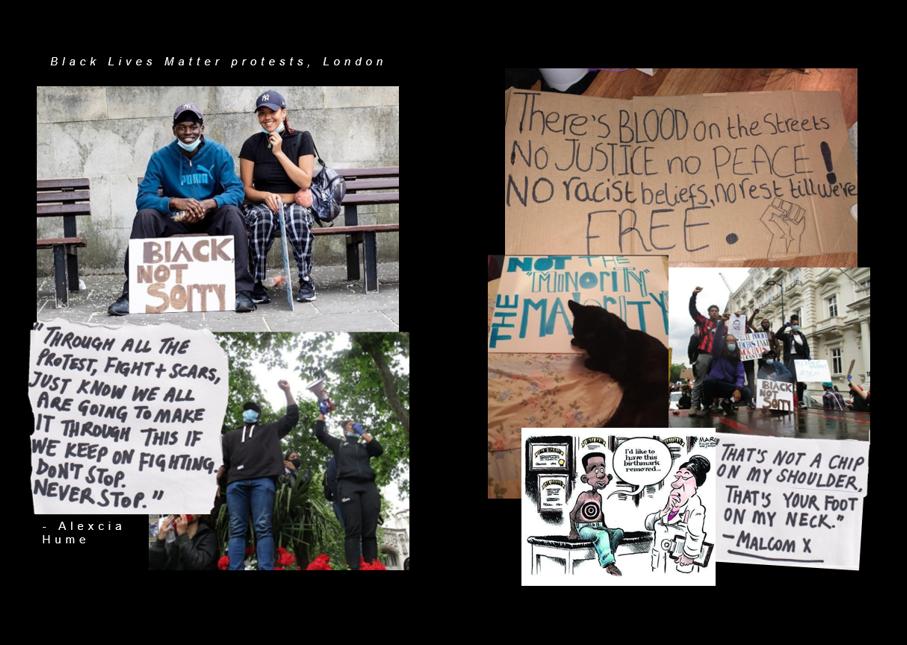 If you search for me, I'm home, celebrates the unique work of the Sounds Like Chaos Young Associates. Commissioned during lockdown 2020, this group of emerging artists present an eclectic mix of art works, project photos and ideas, travelling through their individual creativity to a collective building project and their future dreams.
Sounds Like Chaos is a radical, youth arts collective creating urgent, accessible, cultural interventions.
If you search for me, I'm home, celebrates the unique work of the Sounds Like Chaos Young Associates. In an act of radical care the small company diverted funds to commission these young artists during Lockdown March 2020.
This gave way to the emergence of a new group of exciting artists and shifted the Sounds Like Chaos model from an ensemble performance company to a multi art form collective. The Young Associates have creative freedom to nurture their practice, a strategic voice role in the company and a hands on role in project delivery.
In this exhibition the Young Associates present an eclectic mix of art works including zines, poems, films, photography alongside projects and ideas, travelling through their individual creativity to a collective building project and on to their future dreams.
The exhibition oscillates between the themes of self care, mental health, creative activism and climate justice.
Find out more about Sounds Like Chaos here.  Follow Sounds Like Chaos on Twitter and Instagram.
Pods of Solace by Spare Tyre – Wednesday 29 September – Saturday 2 October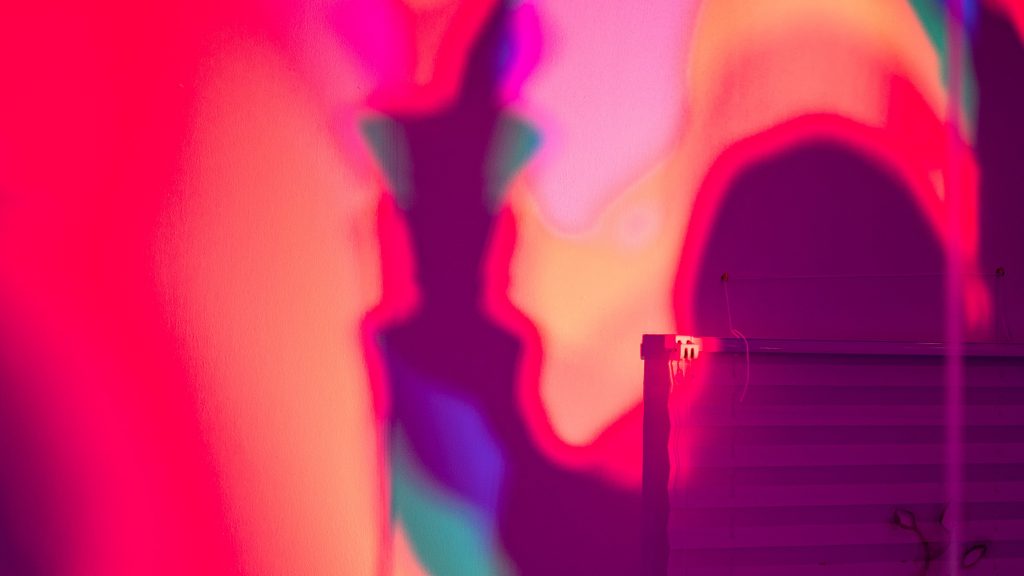 During the pandemic, the Lewisham community stepped up to offer mutual aid in many many ways. Lewisham is Borough of Sanctuary and Lewisham has a proud history of community solidarity.
Honouring the legacy of Audre Lorde, Spare Tyre invites you to explore what care for yourself and care for community(ies) can feel like in a week-long sensory installation exhibited in the café at The Albany. We begin by acknowledging the integral importance of self-care for those impacted by the structural disadvantages of racism, classism, sexism, ableism, homophobia, transphobia and all systems of oppressions.
Explore self-care in our Pods of Solace:
• Write a letter or pledge to yourself or for someone else
• Free up your headspace creating colourful light projections
• Watch sensory art videos made by Spare Tyre artists
• Consider how you might turn your care outwards to your communities
Spare Tyre
Spare Tyre is a participatory theatre company that seeks to reflect society, challenge its prejudices and make life equal.
We create theatre with people that are under-represented in arts and culture and society's decision-making at large. Built on more than 40 years experience, our work is participatory, collaborative, immersive, taboo-busting and above all responsive to the passions and talents of the people who make it.
During the week we will also explore aspects of care in participatory events:
On Saturday 2 of October we will explore aspects of care in a series of participatory events held in the café space at The Albany:
Hasan will explore writing as a tool of care through a creative writing workshop between 10:30am – 12pm. Book your space for free and find out more information here.
Jasmine Shigemura-Lee will explore the ecology of care through a microgreens workshop between 12:45 – 1:30pm. Book your space for free and find out more information here.
Fauve Alice will be hosting an open meeting for carers, whether paid or unpaid, and asking how can we reimagine care work together? Between 2 – 4pm. Book your space for free and find out more here.
Find out more about Spare Tyre here. Follow Spare Tyre on Facebook, Twitter and Instagram.
Meet Me – Staying connected  by Meet Me at the Albany – Tuesday 5 October – Friday 8 October
Meet Me is an arts club for Lewisham residents aged 65+. During the past 18 months Meet Me members have been coming together in new and unexpected ways to combat isolation and loneliness. From doorstep exchanges to group phone calls filled with singing and making. Members have been hosting a weekly radio show and collaborated to create a MMA Spring and Summer Zine. And now as we start to welcome members back to the Albany we present an exhibition showcasing the creativity of our Meet Me members and the care and connections made between members, volunteers and artists.
Meet Me at…Conversation Corner – LIVE
Alongside the Meet Me exhibition, join us for a sharing of poetry and conversation with Meet Me members on Thursday 7 October, 2pm – 4pm.
Find out more about Meet Me at the Albany here.
The rain is falling, the needles are clicking, I peel an orange by Entelechy Arts – Tuesday 12 October – Sunday 17 October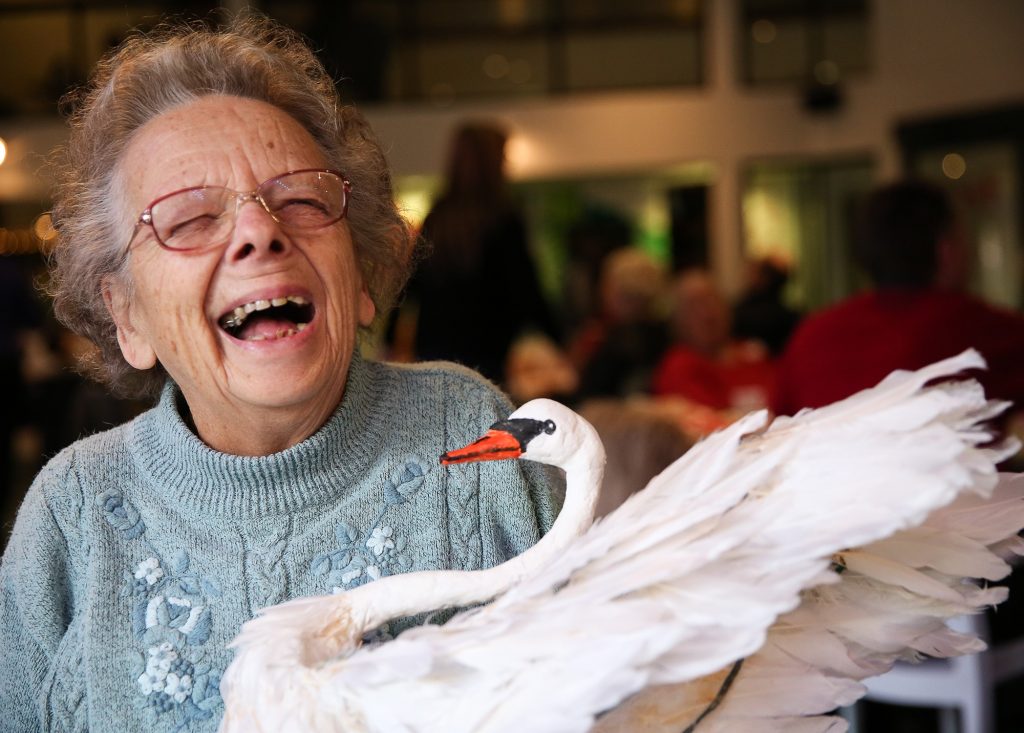 An exhibition of photos, words, sculptures and artwork created by older people living in and around Lewisham, including those living with dementia.
Entelechy Arts is a vibrant community of artists and change-makers committed to ensuring every individual has the opportunity to be creative, and contribute to the cultural life of their community, regardless of any barriers they may be experiencing. We produce vibrant and important cultural programmes, created by and for the communities we work with, namely isolated older people, those living with disabilities, and those living in care home environments. This richness in sharing stories and experiences of those who can often feel underrepresented, encourages stronger communities, changes perceptions, and ultimately helps people live healthier, happier and more connected lives.
Find out more about Entelechy Arts here. Follow Entelechy Arts on Facebook, Instagram and Twitter.
These events are part of The Festival of Radical Care. Find out more about the full programme of events here.
Access: The Albany is fully wheelchair-accessible. We actively encourage participation from people with disabilities. For full details visit our accessibility page or contact our box office team with any access needs.
---
We are constantly monitoring the government's COVID-19 guidelines. Should the situation change, the event will be postponed and bookers will be notified in regards to their options.
Supported by the Garfield Weston Foundation through the Weston Culture Fund