The pick of the Cabaret Playroom season. A selection of works-in-progress chosen from the last three performances, to showcase the creations coming out of the Albany's platform for new work. Hosted by Tricity Vogue in the main space to allow social distancing.
Cabaret Playroom is a ground-breaking platform for new work by established artists and emerging performers that's been hosted by the Albany since September 2014. Since then a veritable who's who of artists have brought their experiments to the theatre space, to take the audience on a journey that's often as much of a surprise to the performers themselves.
Each show is unique and features a selection of short performances from a wide range of artists, genres and styles. The Showcase event invites back selected artists from previous shows to present their piece in a more developed form. The night is co-curated by cabaret artists Tricity Vogue and Lisa Lee.
Please note doors open at 7.30pm and the performances will begin at 8pm.
Check out the trailer below
Have a look below to our fantastic line up for the day.
Holly Penfield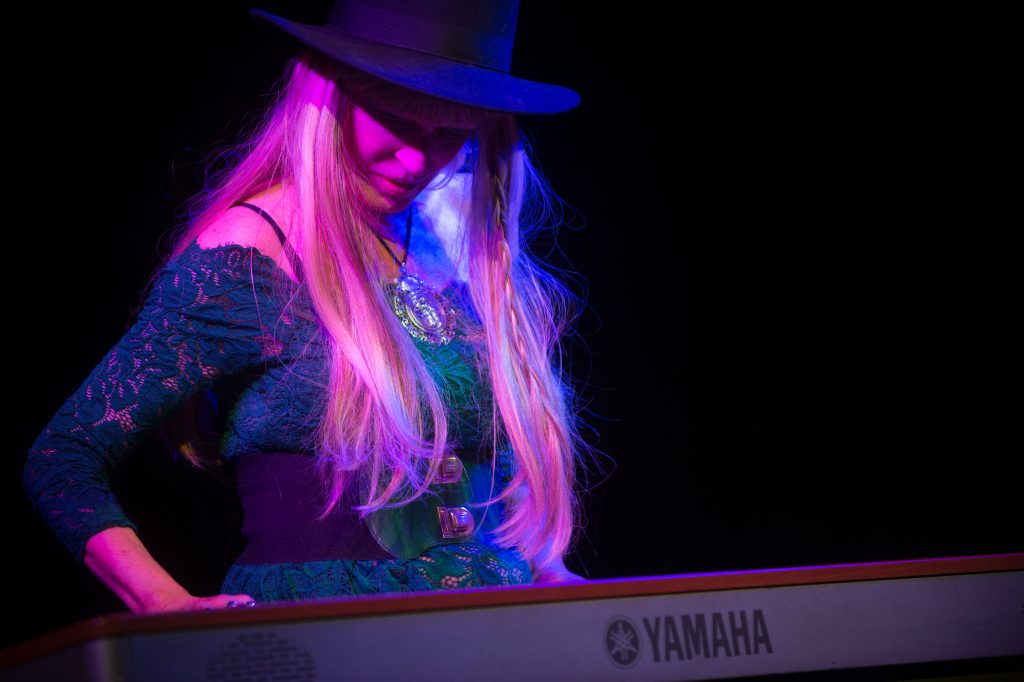 Holly Penfield releases her original new album 'Tree Woman'. The new album follows her worldwide, billboard charting debut album 'Full Grown Child,' which she recorded in Los Angeles with renowned record producers Mike Chapman and Nicky Chinn (Blondie, Suzi Quatro, Sweet, The Knack).
Holly says of her new album Tree Woman:
'With my songs, I am interested in exploring lyrically and musically the human condition especially from the woman's point of view. The heart and soul of the new album is all about a woman's journey – emotionally, spiritually, artistically and philosophically. Tree Woman is dedicated to the ever evolving spirit of a woman's (and man's) journey into the core of their being.'
Holly will be performing solo on keys.
Find out more about Holly Penfield here.
Follow Holly on Facebook, Instagram and Twitter.
Mr. Teds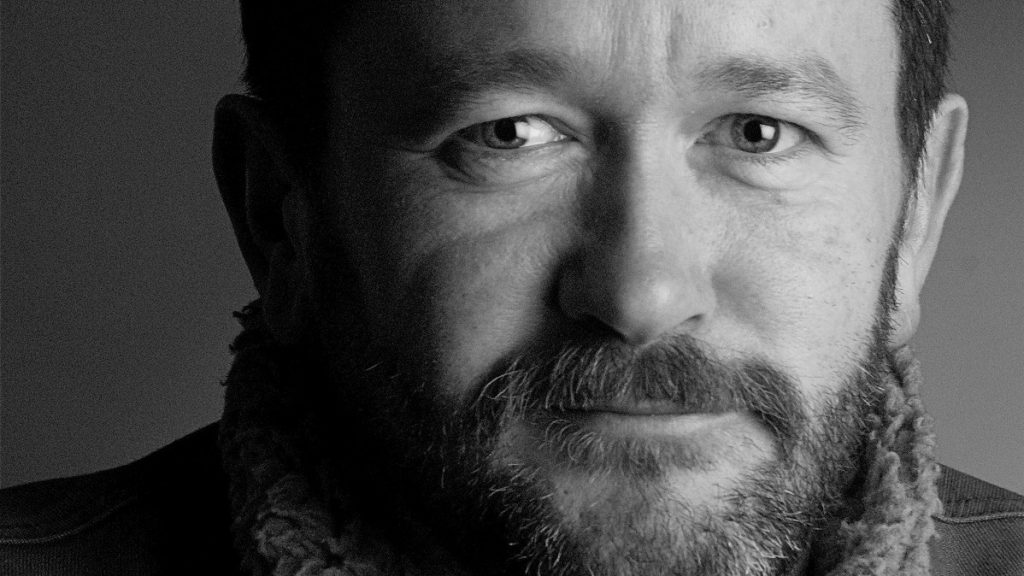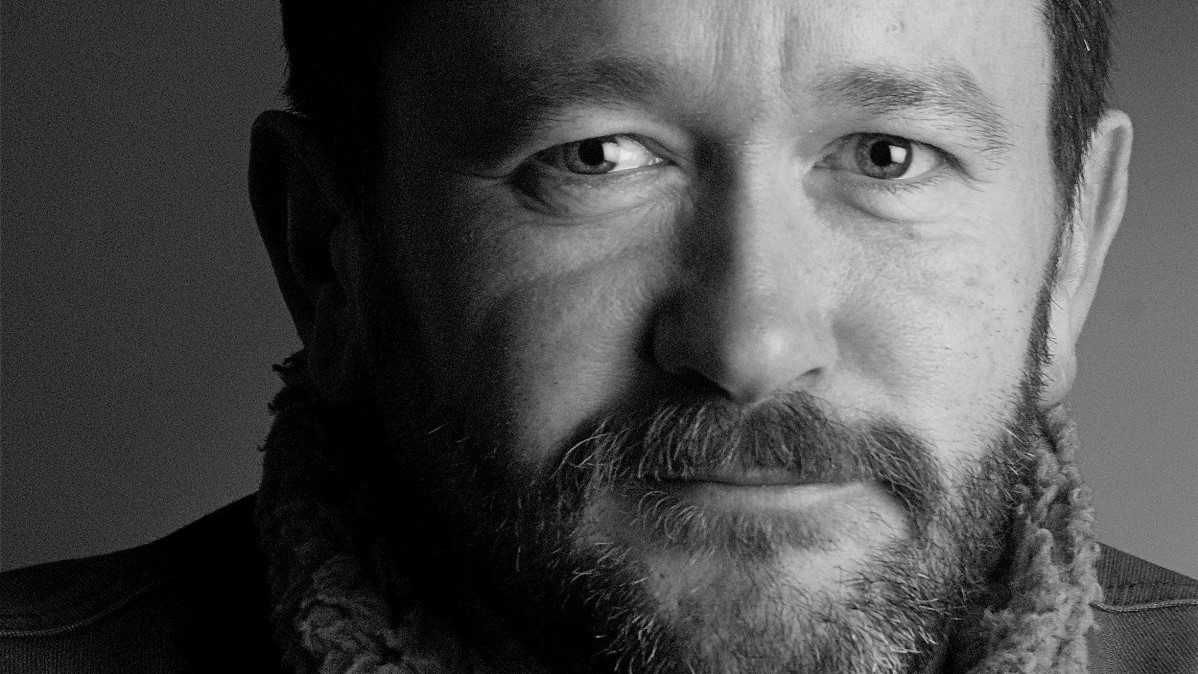 Have you ever been dumped by your therapist? Mr.Teds has.
Introducing Jacky Nory, and reading from – 'A i r B r U S h E d' – a collection of their short stories by London-based performance artist Mr.Teds Walker.
Mr. Teds has appeared in theatres and arts festivals worldwide, as well as being Artistic Director of the award-winning Pocket Oxford Theatre Company.
Find out more about Mr Teds here
Jack Clearwater
DAVID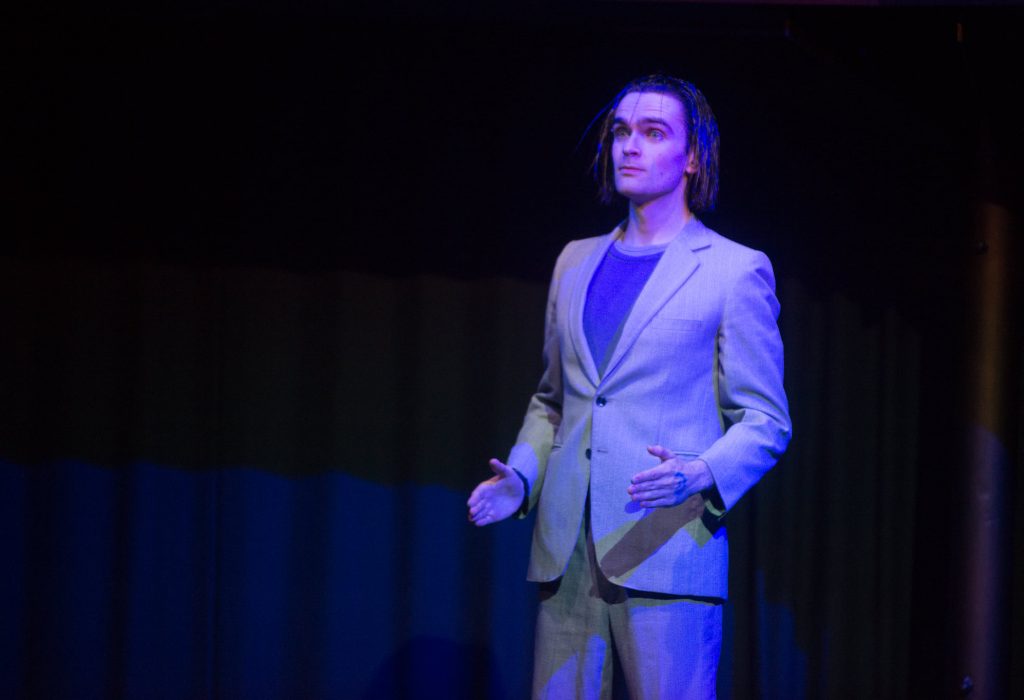 Jack Clearwater is David in DAVID
What if you had your own android?
Your own David Byrne android?
What would you have him do?
DAVID is a cabaret solo fusing lip-sync, choreography and radical sound design to examine the murky future of machine consciousness, shining a spotlight on our embodied entanglements with technology.
Interrogating our relationships to artificial intelligence, it explores the concepts of free will and consent through the phenomena of embodied, non-human 'persons'.
Witness the next generation David, launching November 11th.
Find out more about Jack Clearwater here.
Follow Jack on Facebook and Twitter.
Ella The Great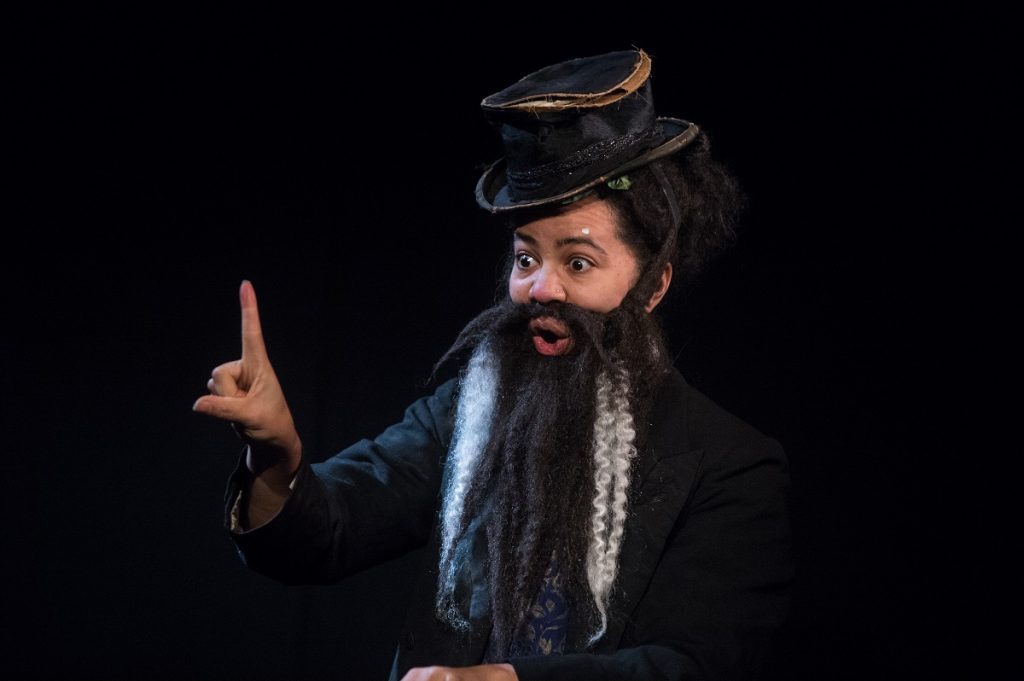 Ella The Great is an international Circus Party and Theatre Clown, based in London. A visual storyteller with a passion to encourage us to use our imagination and believe in ourselves.
Inviting audiences into a world of wonder, no two encounters are the same. Specialising in playful subversive acts Ella The Great can be found across the cabaret circuit.
"Join the magic, share the laughter" – Ella The Great
Find out more about Ella The Great here
Gareth Edward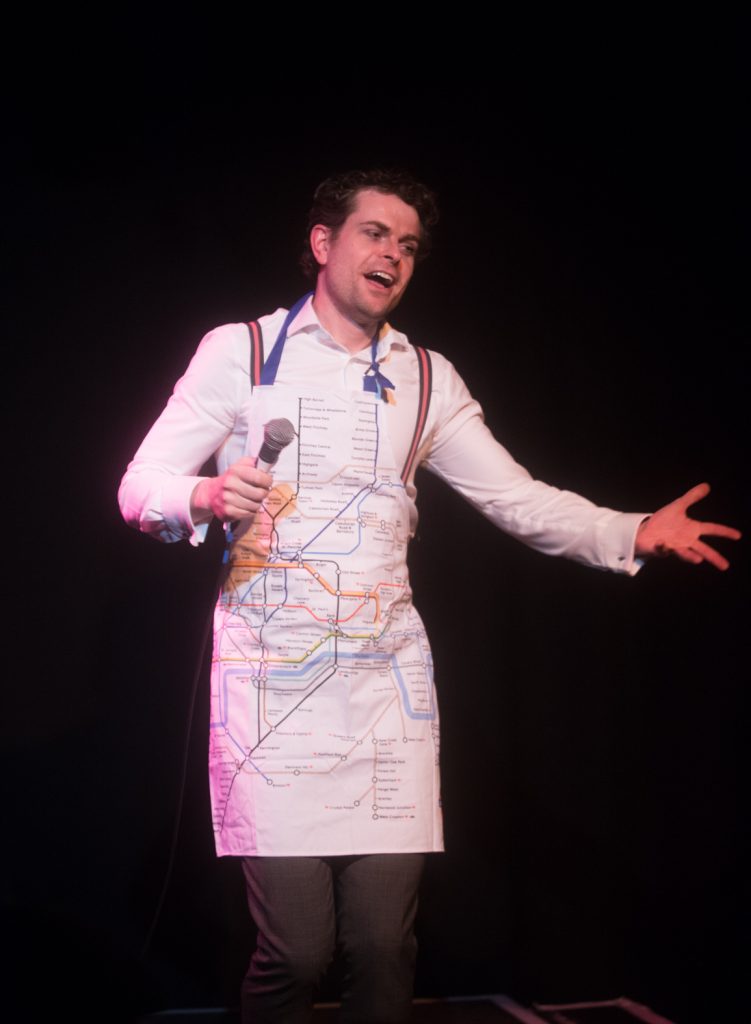 Douching and Choregasm
Have we all gone douching mad? Gareth Edward invites us to explore our growing obsession with extending body perfectionism…inside. Gareth will shine a light up the back passage of the body politic, with a cautionary tale about what happens when we put too much pressure on ourselves, and each other, to feel 'clean'.
If douching isn't for you, but you do feel slightly euphoric after household cleaning, then you may have experienced… the choregasm! If you don't know what a choregasm is, fear not. You are in capable hands. Rubber gloves optional.
Gareth Edward has been developing work at Cabaret Playroom for five years, which has informed both Edinburgh Festival runs and regular events in London. This new piece is an extract from his new solo show about society, sexuality and social awkwardness.
Find out more about Gareth Edward here.
Follow Gareth on Facebook.
Mavis Blewitt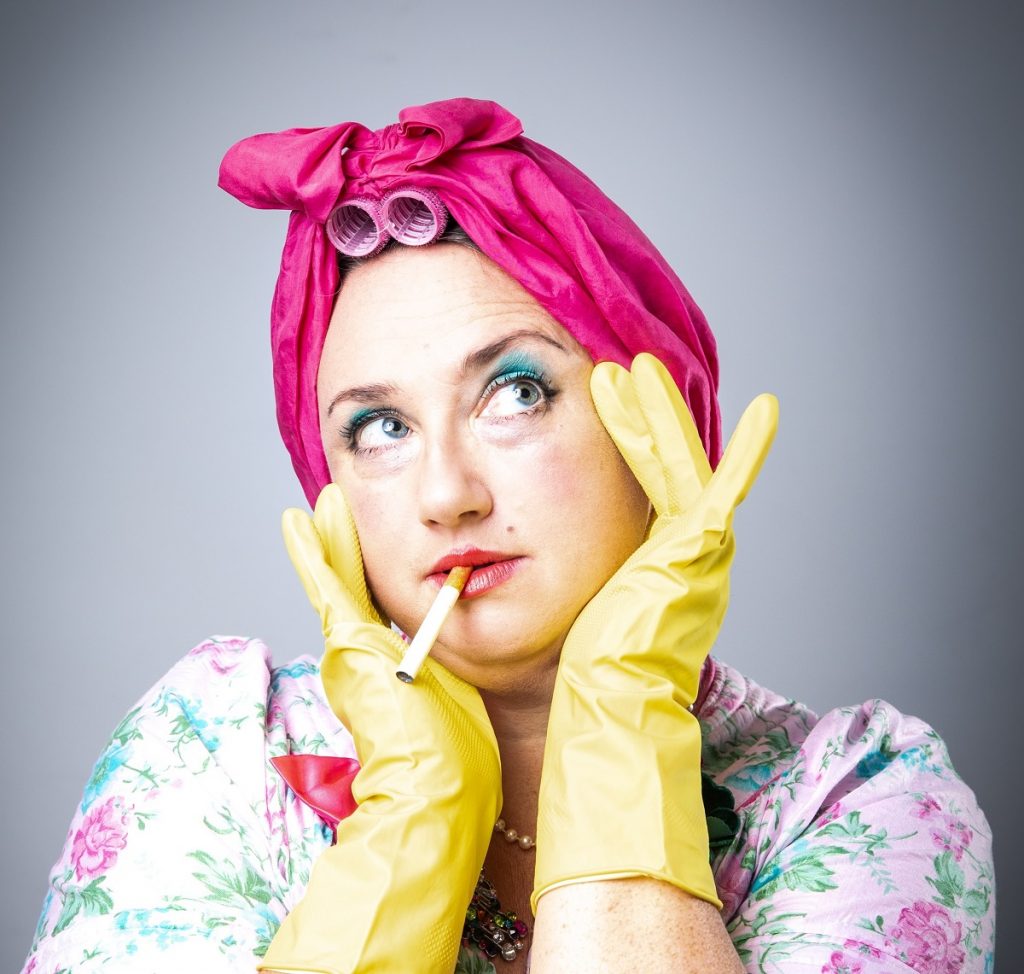 Mavis Blewitt doesn't know it but she's a body-positive, drag-burlesque comedy queen. Mavis used to be a (tasteful) stripper up Piccadilly in the 50's but ever since her pension ran out she's back on the stage again – just cleaning up after other acts unfortunately! Mavis is the creation of Philippa Bogle – an emerging performer with experience in improv comedy, clowning, acting, singing and burlesque.
Follow Mavis on Instagram.
---
We are constantly monitoring the government's COVID-19 guidelines. Should the situation change, the event will be postponed and bookers will be notified in regards to their options.
Supported by Arts Council England. Supported by the Garfield Weston Foundation through the Weston Culture Fund.