Following on from previous sold-out shows, Charles Hayward presents an evening of music that pushes at the edges of the new, challenging the already known, questioning frontiers and embracing divergent energies.
Charles Hayward presents another night of ear stretching music and sound, genre fluid. Active listening!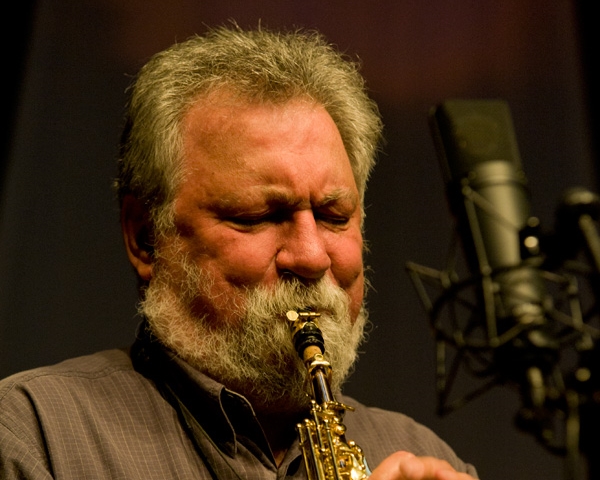 Evan Parker has been at the centre of European free improvisation since its earliest developments in the late 60's through to the present day. Constantly pushing his music and technique forward, his music questions the act of listening and uses the acoustic space for both musical development and resonance. As a group leader he remains vital and curious, forging new collaborations and integrating electronics as central to his work.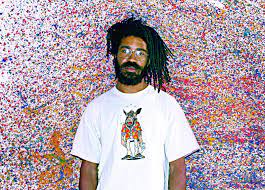 Kwake Bass music is a fusion of live drums and electronic sounds and with his exciting and innovative solo drum project has played alongside artists including Little Dragon, Maverick Sabre, ?uestlove, Talib Kweli, Immortal Technique, MF Doom, Mica Levi, Joey Bada$$, Roots Manuva, Shabaka Hutchings and Novelist at venues and festivals worldwide. As a producer he explores the cracks between structured programming and live electronic improvisation.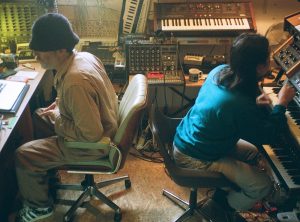 Alongside a shifting cast Floating World Pictures spin a sensuous, densely populated soundscape: bird song and flowing waterfall synths, a rainforest of hisses and a thrumming hive of life while in the distance the metallic snaps of drums conjure people working. Impressionistic passages with tape loops as their basis focus the performance as a way of searching and recontextualising across a nutrient-rich broth of cascading synth lines cascade, zipping overtones ping & reverberate with a lightness of touch – both moving and playful; whilst sonorous passages through dark woods inhabited by syncopated rhythms hint at the telepathic textural trips of mid 90s UK ambient and leftfield electronic.
Produced by Chestnutt & Raimund Wong, FWP's debut LP "The Twenty-three Views" is released spring 2022 via Bristol label Friendly Recordings. Chestnutt is a founding member of Snapped Ankles. Raimund is a sound artist, dj and host of A Record of Living Beings on Soho Radio. FWP celebrates a wider independent network through working with Alabaster DePlume, Akihide Monna (Bo Ningen), Cathy Eastburn (Southbank Gamelan Players), Charles Prest & Kamal Rasool (Flamingods), Clémentine March, & Danalogue (The Comet is Coming).
Musician, producer and Slowfoot Records boss Frank Byng will DJ throughout the evening, spinning an eclectic range of music from across space and time, joining up the dots and keeping things moving.
---
We are constantly monitoring the government's COVID-19 guidelines. Should the situation change, the event will be postponed and bookers will be notified in regards to their options.

Supported by the Garfield Weston Foundation through the Weston Culture Fund