A brand new interactive children's musical, exploring community, imagination and a passion for plants. Filled with catchy songs, humour and imagination.
Errol is a young boy living in the inner city who longs for his own garden. After running out of room for plants in his flat, he dreams of having a garden of his own. He discovers that his flat has a rooftop that would be perfect for a garden.
But the rooftop is full of rubbish and transforming the space into a garden will be a big task, so he invites his neighbours to join him. After a great community effort, the rubbish has been cleared. Soon there are flowers, fruits and vegetables for everyone to share.
Errol's Garden encourages children to joyfully use their ideas to make a positive impact on their local community.
This event will take place outdoors in the Albany Garden, please check the weather and dress accordingly! There is no guaranteed shade or rain cover. Seating will be on mats on the grass, with chairs available on request for anybody with an access requirement.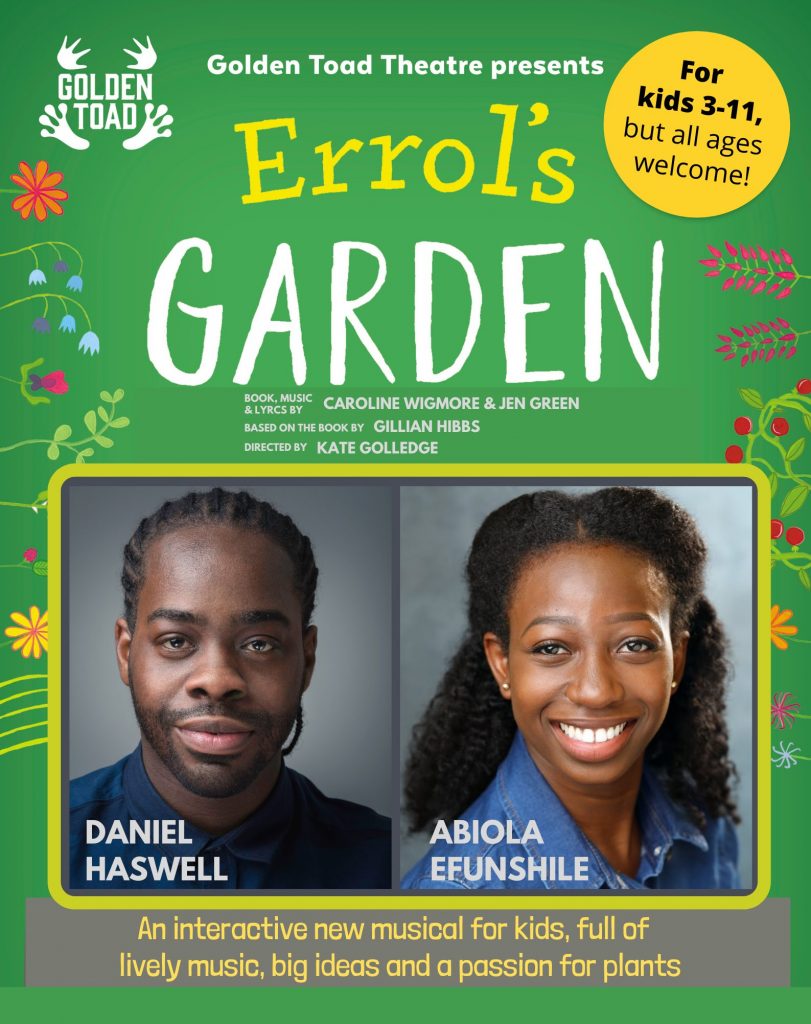 Cast
Recently added to the cast of Errol's Garden is:
Daniel Haswell
Abiola Efunshile
Based on the book by Gillian Hibbs.
Presented by Golden Toad Theatre.
Book, Music, Lyrics by Caroline Wigmore and Jen Green.
Directed by Kate Golledge.
Seed Planting Session
Join us in the Albany garden for a seed planting session following the performances on Saturday 5th and Sunday 6th of June. Spaces are limited so please RSVP to reception@thealbany.org.uk to secure your place. You will need to bring a clean used food container, such as a margarine or butter tub or food tin. If you wish to decorate your food pot before you arrive, you can watch this video for some tips: DECORATE A PLANT POT WITH ERROL https://youtu.be/6TW2jjwzi2M. We will be getting our hands dirty planting seeds, so please dress for messy play.