What might eloquent voices from contemporary poetry and spoken word movements have to say about hip-hop's past, present and future? Come chill and find out at Inua Ellams' Rhythm And Poetry Party, a nostalgic, no-clutter, no-fuss, night of hip-hop-inspired poems and favourite hip-hop songs. Produced by Deborah Yewande Bankole.
The format is super simple: 10 poets share a poem that engages any aspect of hip hop culture after each poet, the Dj will spin a few hip hop songs of the poet's choosing and we dance the night away. 
In celebration of Lewisham as London's Borough of Culture 2022, this line up will feature an all-star cast of South London's finest poets, along with honorary South Londoners who pass through south hallowed grounds. 
Check out the awesome line up of poets below:
Carmina Massoliver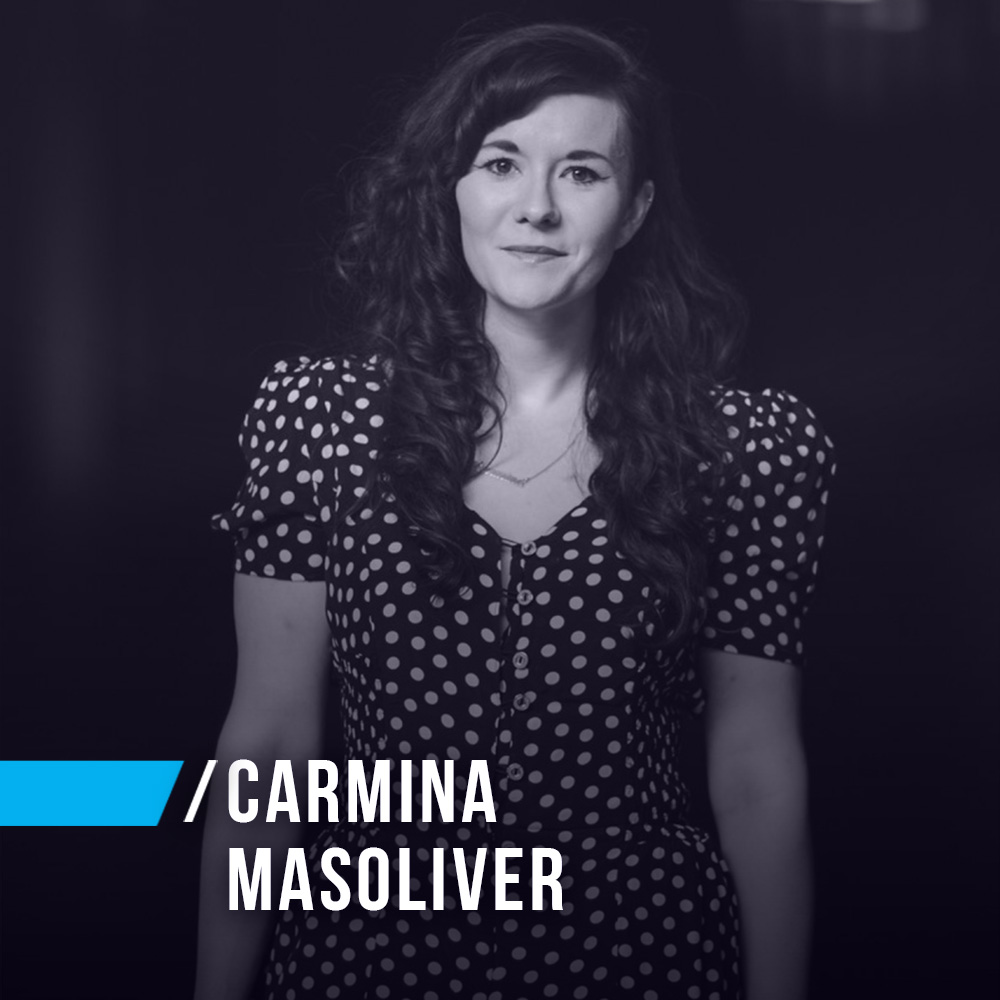 Carmina Masoliver is a poet from south London, and founder of She Grrrowls feminist arts nights. She has been sharing her poetry on both the page and the stage for over a decade, and her small chapbook was published by Nasty Little Press in 2014. Her latest book 'Circles' is published by Burning Eye Books (2019) and is an illustrated long-form poem, and she recently self-published 'Selected Poems: 2007 – 2012', a mixed media pamphlet of poems. Her poetry has also been featured in publications such as Popshot Magazine, The Rialto and Brittle Star.
Carmina was long-listed for the Young Poet Laureate for London award in 2013, the inaugural Jerwood Compton Poetry Fellowships in 2017, the Out-Spoken Prize in Performance Poetry in 2018 and the Grindstone International Poetry Prize in 2020. Alumni of the Roundhouse Poetry Collective, she has featured at nights such as Bang Said the Gun, and festivals including Latitude, Bestival and Lovebox both as a collective and individually. She performed internationally whilst living abroad, in Singapore, and in Spain.
Follow Carmina on Twitter here.
Follow Carmina on Instagram here.
Gboyega Odubanjo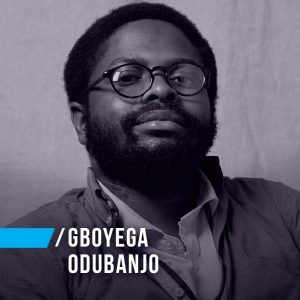 Gboyega Odubanjo was born and raised in east London and is an editor of bath magg. He is the author of two poetry pamphlets, While I Yet Live and Aunty Uncle Poems.
Follow Gboyega on Twitter here.
Jack Underwoood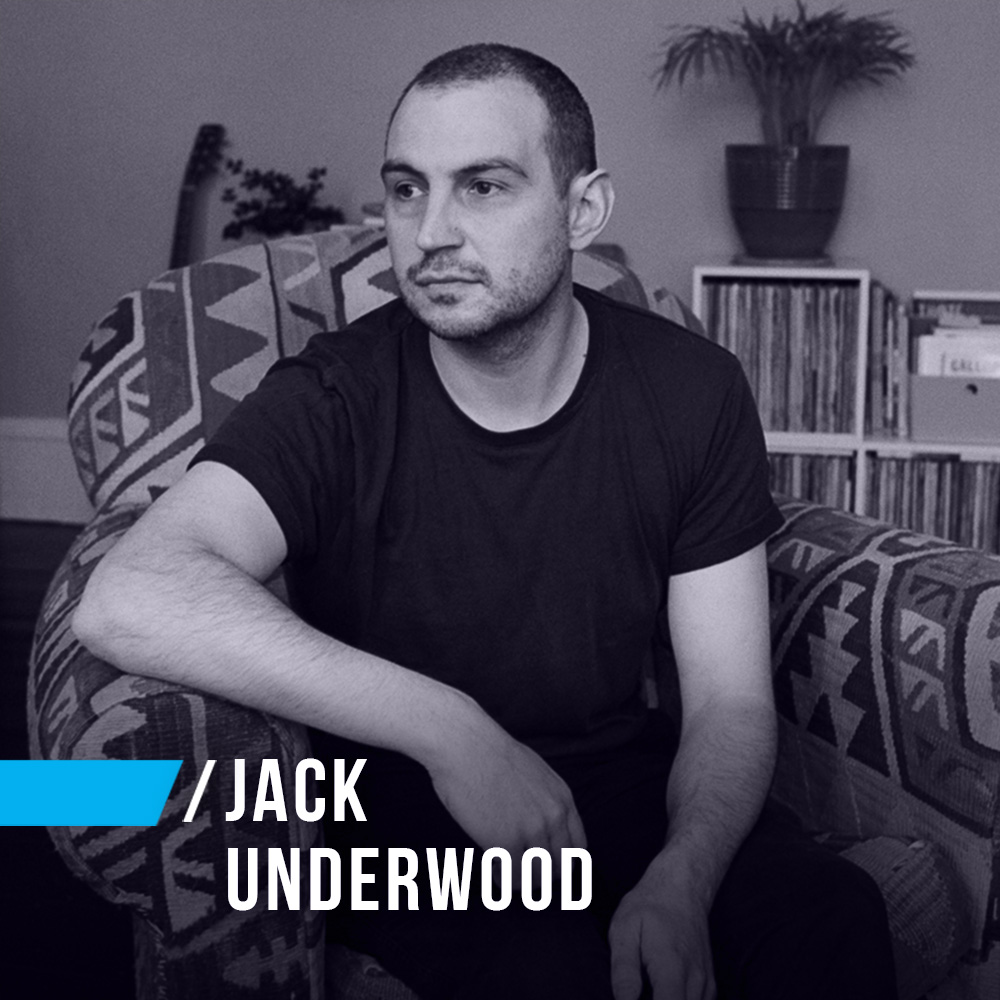 Jack Underwood is author of Happiness (Faber 2015) Solo for Mascha Voice (Test Centre, 2018) and A Year in the New Life (Faber 2021). His debut work of non-fiction, NOT EVEN THIS, was published by Corsair in 2021. He is co-presenter and curator of the Faber Poetry Podcast and is a senior lecturer in Creative Writing at Goldsmiths College.
Follow Jack on Instagram here.
Jess Murrain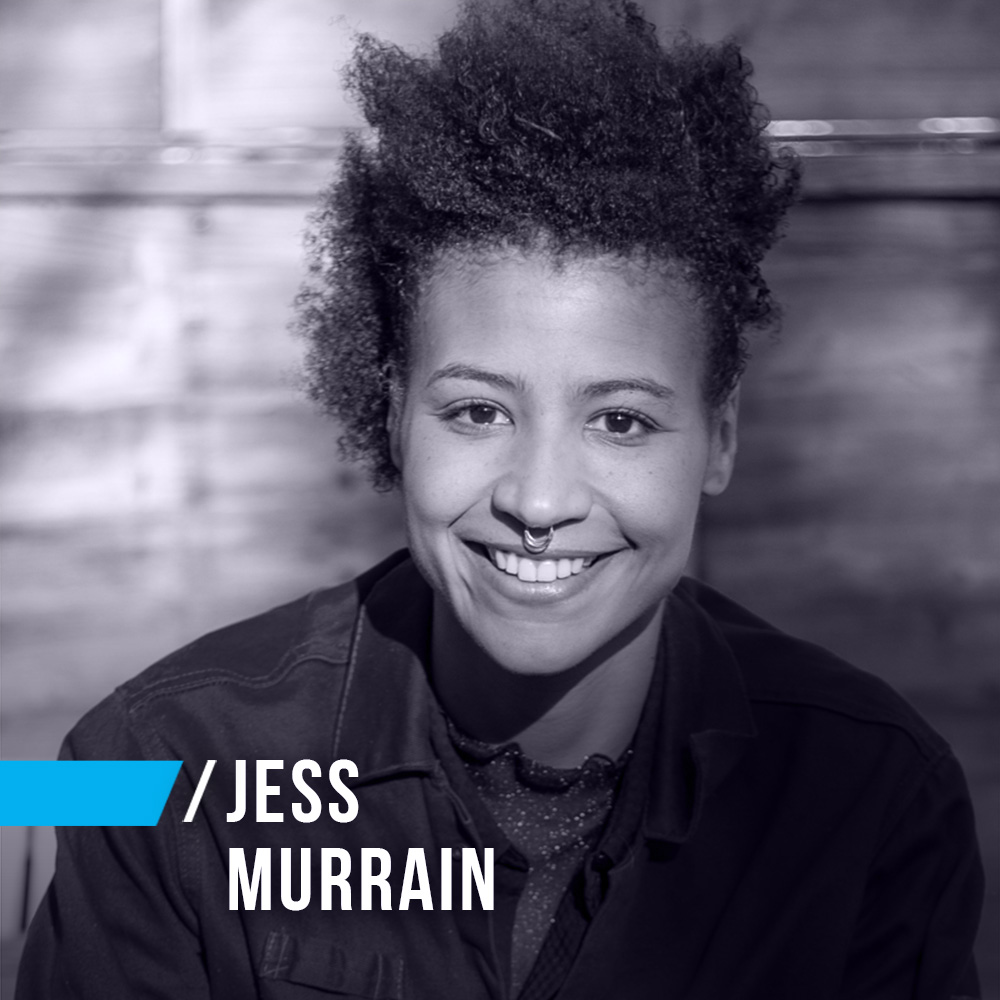 Jess Murrain is a performer, filmmaker, poet, creative facilitator and co-founder of 'Theatre with Legs', an experimental theatre company. She has performed poetry and spoken word at Brainchild Festival, Latitude, Southbank's Royal Festival Hall, Edinburgh Fringe Festival and Camden Roundhouse. Her poetry has appeared in various magazines and online journals including bath magg, Tentacular, Under the Radar and Magma. She won this year's Ledbury Poetry Competition and is a member of the Southbank's New Poets Collective. Her debut poetry pamphlet is forthcoming with Bad Betty Press.
Jolade Olusanya
Jolade Olusanya is a poet, director and photographer raised across Nigeria and the UK.
He was the 3rd place winner of the Poetry London 2021 Poetry Prize, winner of the 2017 Outspoken London Performance Prize and Outspoken London Prize for Poetry Award. He was also a finalist in the 1st ever Young Poet Laureate for London in 2013. As a visual artist, he has created his own work and more globally for the likes of Canon, WeTransfer, FIFA, Red Bull Music, Channel 4 and more. He's currently working on his debut book 'we right here' spanning the last decade of his work as a photographer as well as a number of films.
Follow Jolade on Twitter here.
Follow Jolade on Instagram here.
Hasti Crowther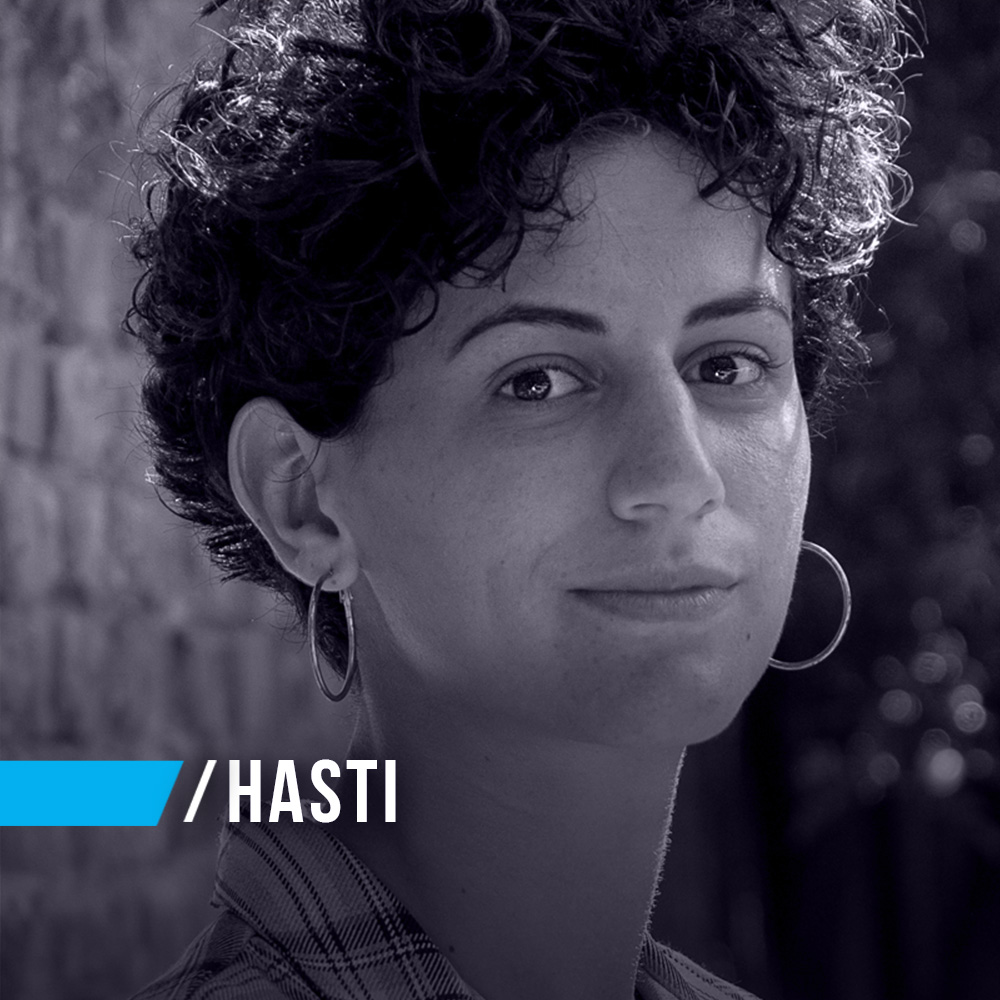 Hasti is a poet and writer living in South East London. A member of the Southbank New Poets Collective and the Ledbury Poetry Critics, Hasti has published poems in the Poetry Review and PERVERSE mag, and has co-written short sci-fi film DIGGING, produced by Film4, Fruit Tree Media, and Dark Pictures as part of series Foresight. Hasti also hosts monthly open mic and poetry night Fresh Lip.
Julian Knxx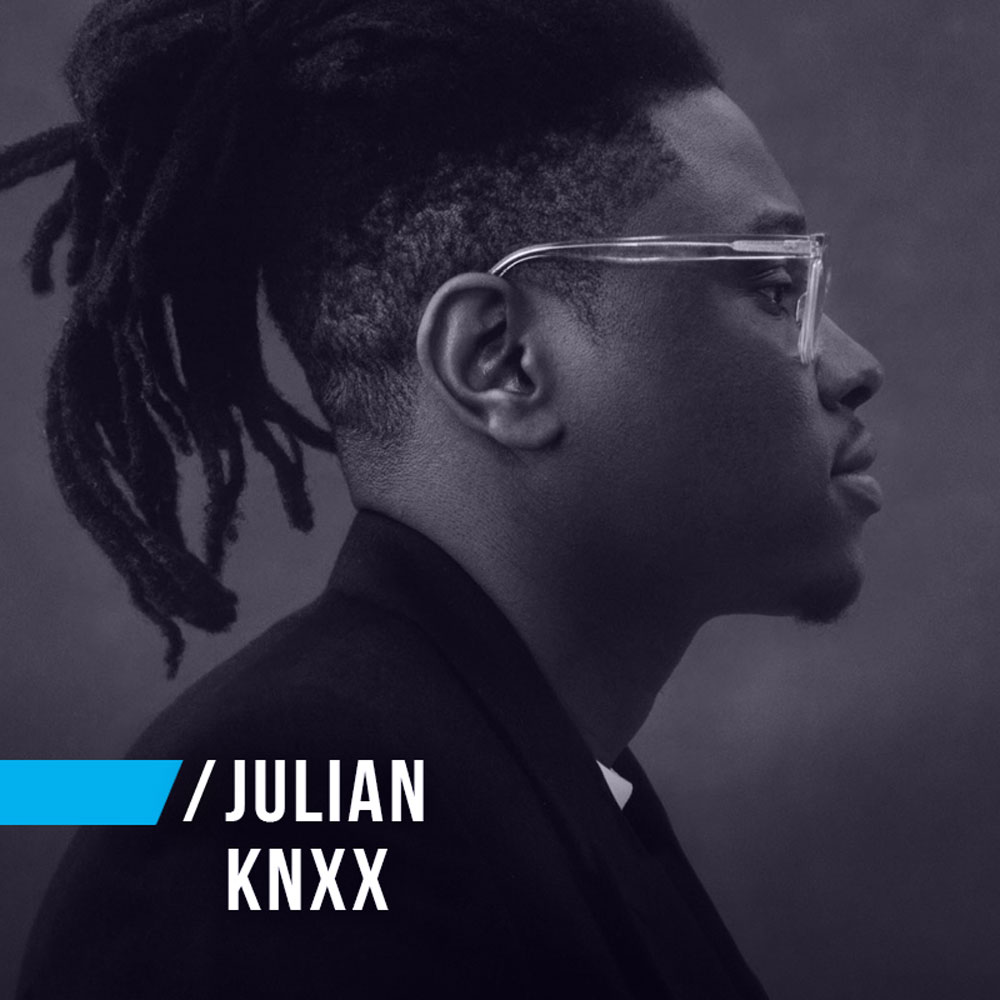 Born in Sierra Leone, Julianknxx is a poet, visual artist and filmmaker whose practice crosses the boundaries of written word, music and visual art. Through his practice Julianknxx explores themes of inheritance, loss, and belonging, and their effects on personal and interpersonal narratives.
Follow Julian on Instagram here
Laurie Ogden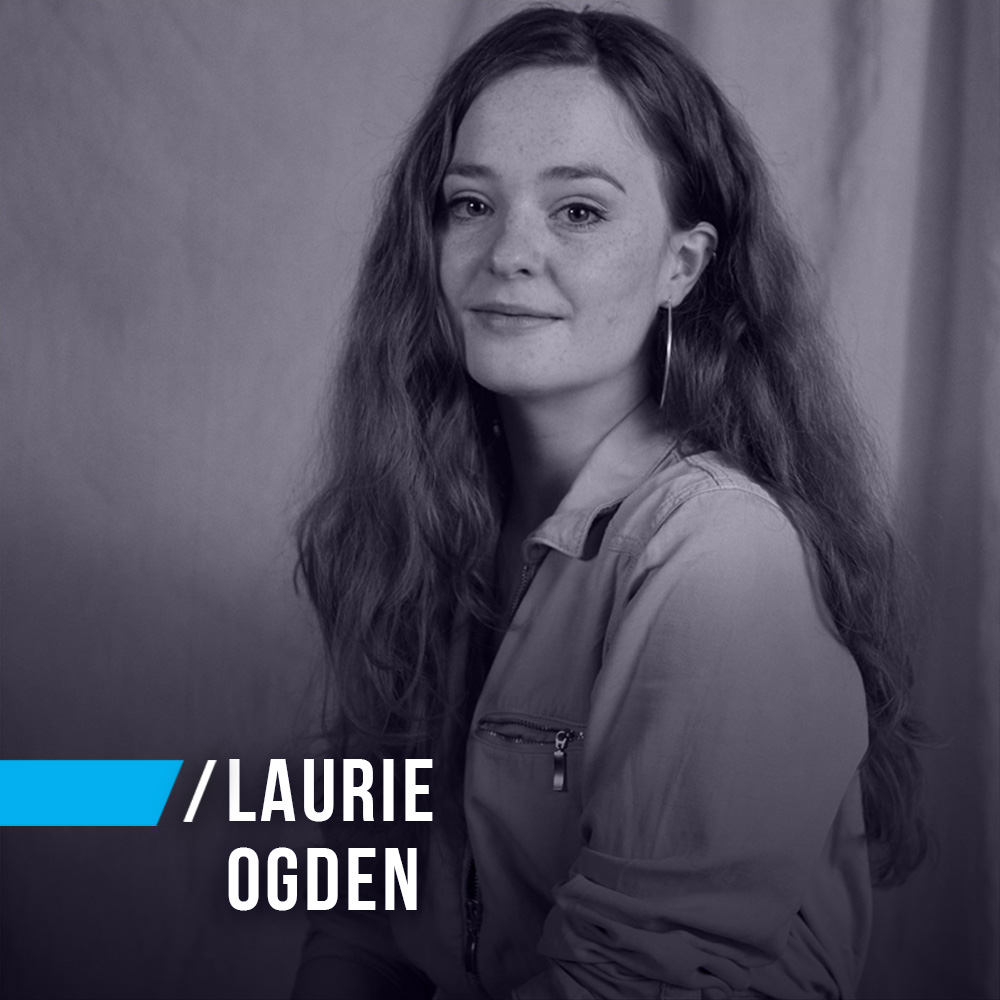 Laurie is a Northern creative based in South-East London. She was the winner of the Ambit 2021 Poetry Prize, longlisted for the Jerwood Poetry Fellowship 2021 & shortlisted for the Box of Tricks & Sky Arts SCREEN/PLAY Award & finalist for the Just Some Theatre Award 2020. She is a Barbican Young Poet alumna, former Roundhouse Resident Artist, and a former Jerwood/Arvon playwriting mentee. Her debut pamphlet Humaning was published by flipped eye in November 2021.
Follow Laurie on twitter here.
Follow Laurie on Instagram here.
Rhondda Rhiannon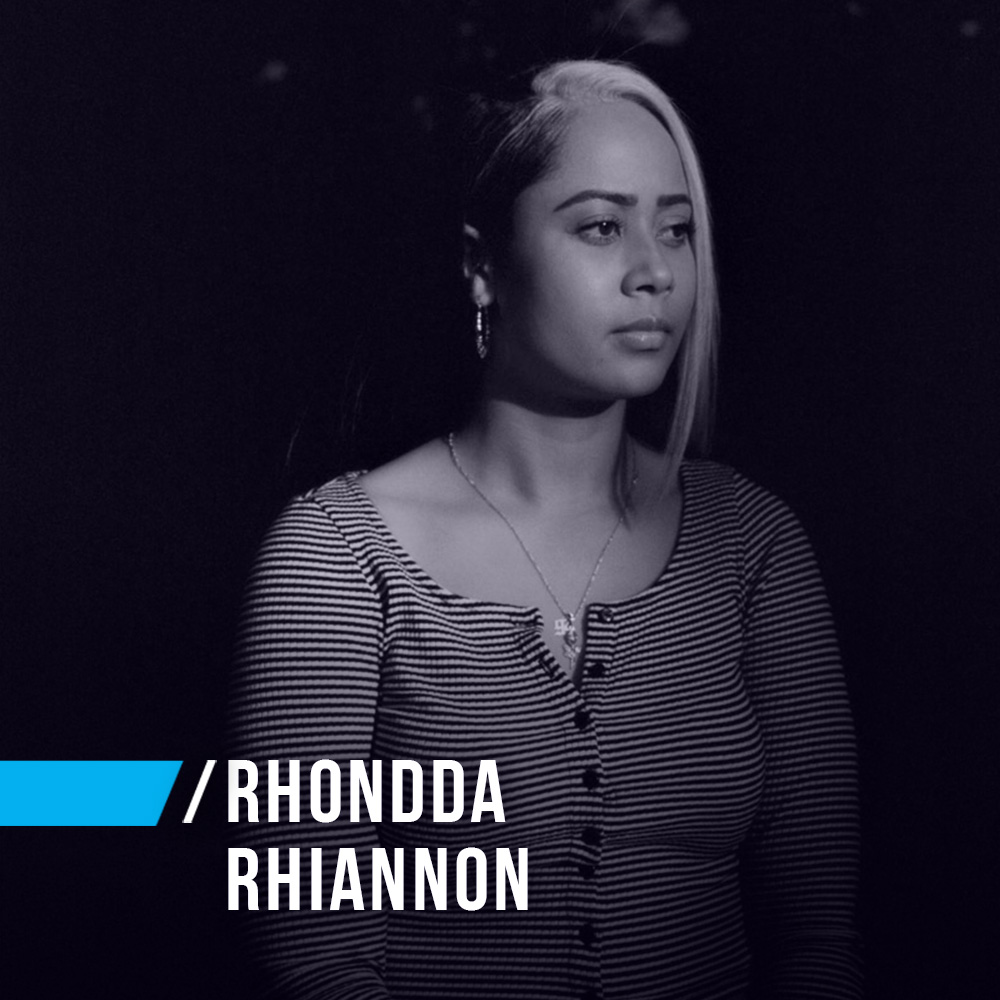 Rhondda Rhiannon is a London based filmmaker, writer and photographer. Rhondda moved from Bristol to London in 2015 to study drama and creative writing at Kingston University. Rhondda's writing has appeared in online publications and she has performed her poetry at the Hayward Gallery, Sofar Sounds and the Royal Festival Hall at the Southbank Centre.
Follow Rhondda on Instagram here.
Follow Rhondda on Twitter here.
DJ
Alex Session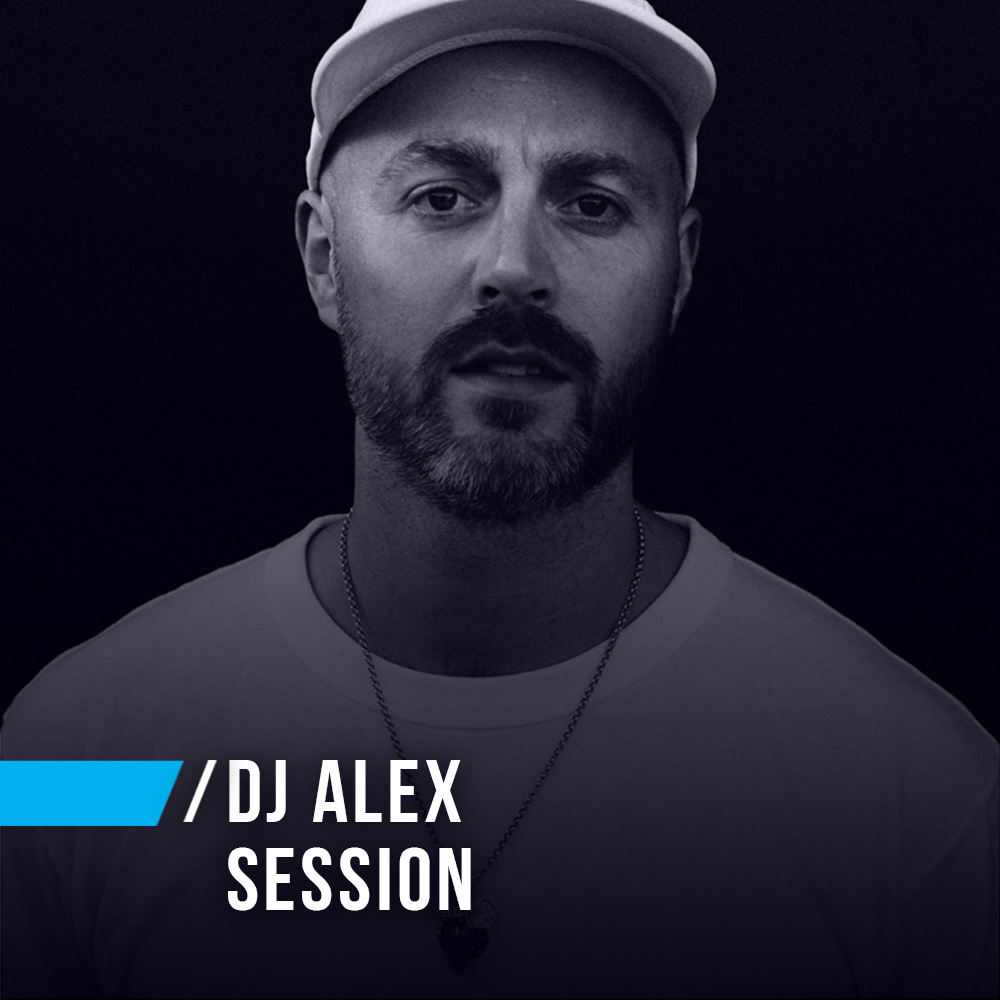 Alex Session is one of London's best loved party DJ's, with an eclectic selection that blends the best of old and new music with no bias, as long as it's good. Frequented DJ residencies past and present include – The Scotch of St James, Shoreditch House, Soho House (Dean and Greek Street), White City House, Groucho Club, La Bodega Negra, The NED, Sky Garden, Arts Club – Mayfair, plus a host more.
Follow Alex on Instagram here.
We Are Lewisham is presented by Lewisham Council and the Albany as part of the Mayor's London Borough of Culture 2022.
Deptford Literature Festival is funded by Arts Council England and is run as a collaboration between producer Tom MacAndrew and Spread the Word.
More information about Deptford Literature Festival.
Free bursary places 
Deptford Literature Festival is offering a limited number of free tickets for the events at Deptford Literature Festival that require paid tickets. These spaces are offered to Lewisham residents who would like to attend this event but are on a low income or suffering from financial hardship. Find out more.