Celebrate with us at the closing event of the She Grrrowls Festival. Featuring an explosive line up of artists and poets.
She Grrrowls includes all artforms, but its roots are in spoken word poetry. To end the festival, we have a special poetry event, hosted by local comedian Variety D. The event will feature Demi Anter, Laurie Ogden, Red Medusa, Jamie Hale, Annie Hayter, AJ King, and Marianella López Marrero.
Demi Anter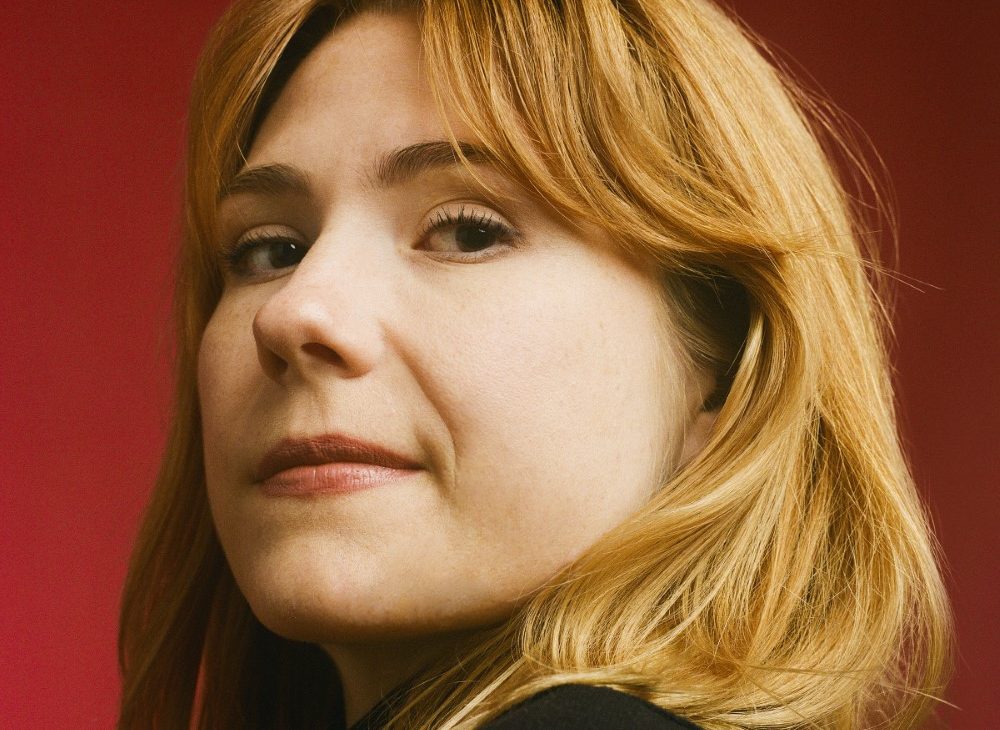 Demi Anter is a writer and performer originally from California, now based between London and Berlin. She has been a featured poet at Glastonbury Festival, Bristol Old Vic, the Scottish Storytelling Centre and Poetry Ireland. Her written work has been published by Magma, Banshee, and Ninth Letter, among others. Her debut poetry collection, Small Machine, is forthcoming from Write Bloody UK in April, 2022.
Jamie Hale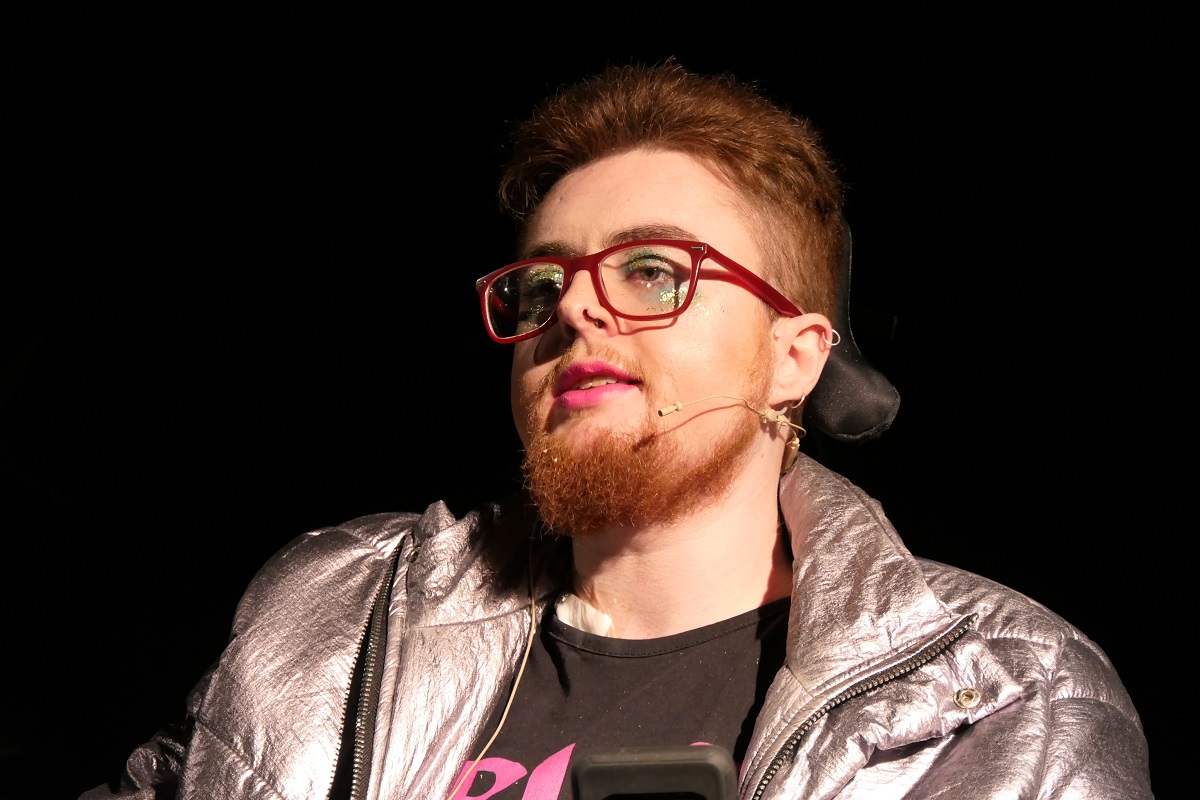 Jamie Hale is a poet, writer, and performer, bringing a selection of existing and updated work from their solo show, NOT DYING, described as "fantastic" by Hannah Gadsby. Soaring and fulfilled, this work challenges the idea of illness and disability as inherently miserable experiences, celebrating a joyful life whilst highlighting disabling barriers. Jamie won the Evening Standard Director/ Theatremaker of the Year award for NOT DYING in 2020, is a 2021 Jerwood Poetry Fellow, and has been published and showcased both nationally and internationally. They are the founder of disability arts organisation CRIPtic, and are currently adapting NOT DYING for television.
Find out more about Jamie here.
Marianella López Marrero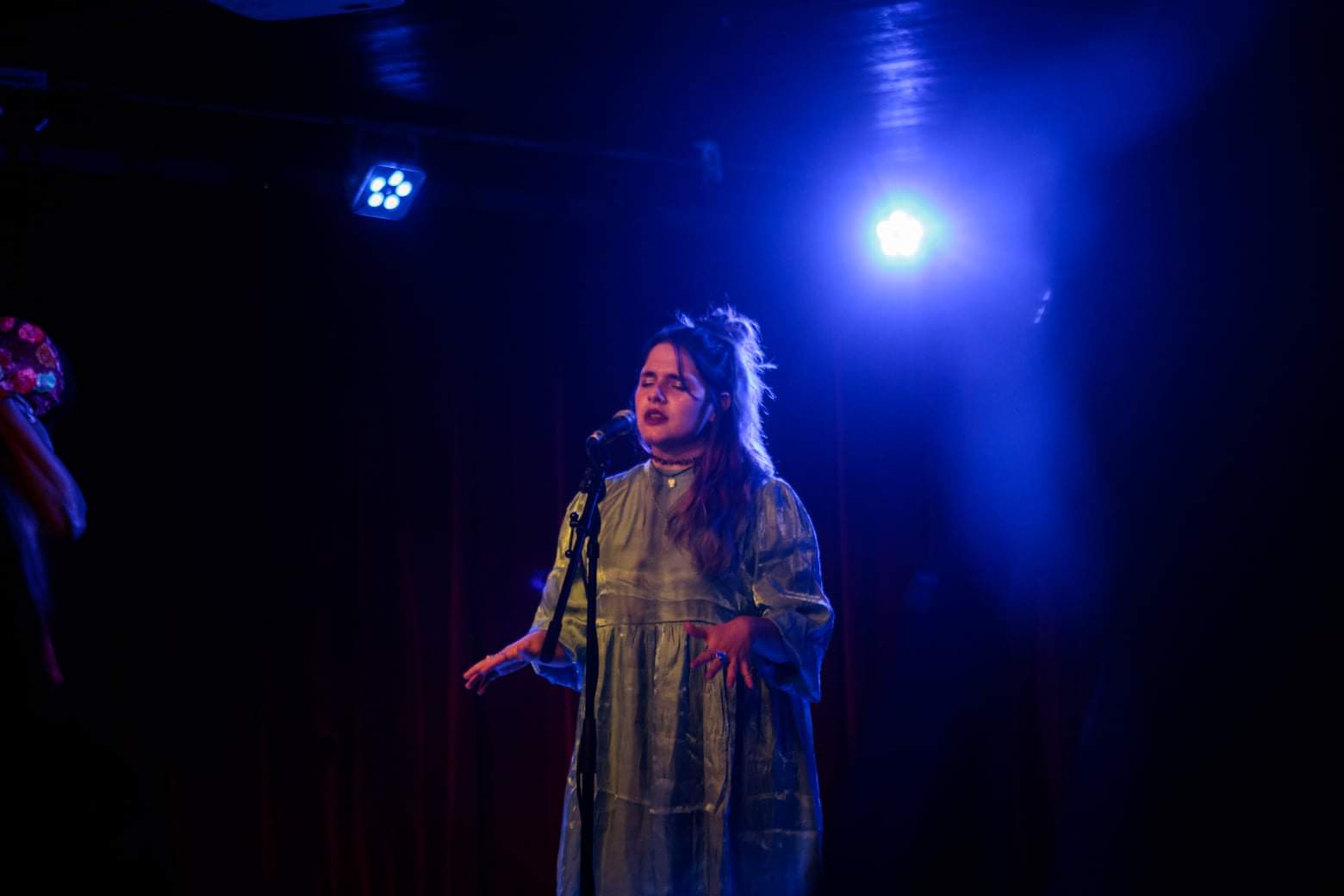 Venezuelan born, Spanish raised and London grown – Marianella Lopez is a spoken word poet interested in social justice. Her poetry touches on themes aligned with the principles of intersectional feminism, racial justice, LGBTQ+ rights, the tackling of the climate crisis and global change. For She Grrrowls, she's hoping to bring you hope. Through her relationship with nature, Marianella's poetry investigates her stages of grief after losing her mother to a long illness just before the pandemic. In her poetry, she shares the most valuable lessons that she's learned in the process of accepting the finitude of life.
Laurie Ogden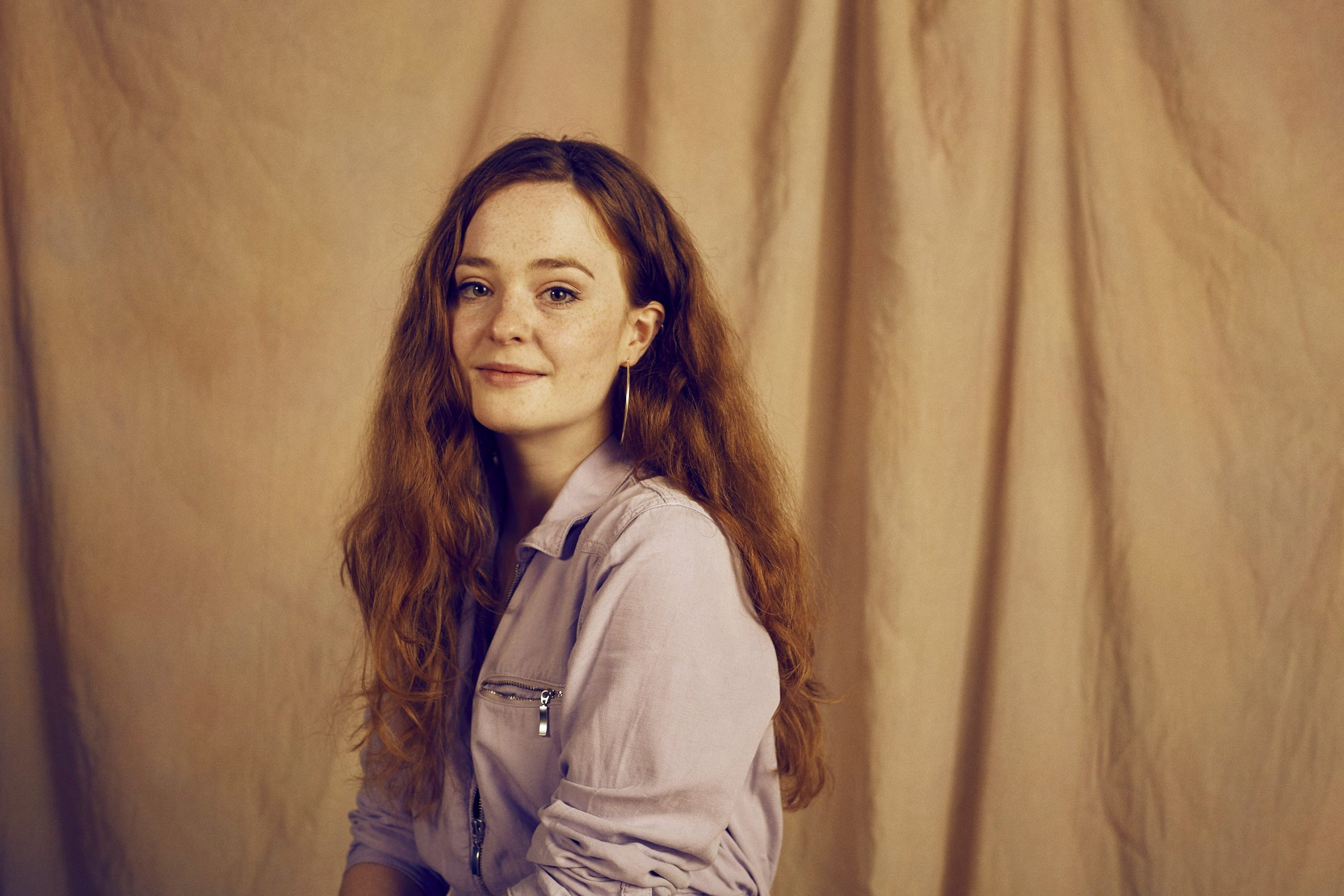 Laurie is a Northern creative currently based in South-East London. She was the winner of the Ambit 2021 Poetry Prize, was longlisted for the Jerwood Poetry Fellowship 2021, and shortlisted for the Box of Tricks & Sky Arts Screen/Play Award. She is a Barbican Young Poet alumna, Roundhouse Resident Artist 2019-2021 and a former Jerwood/Arvon playwriting mentee selected by Tim Crouch. Her debut pamphlet Humaning was published by flipped eye.
Find out more about Laurie here
Red Medusa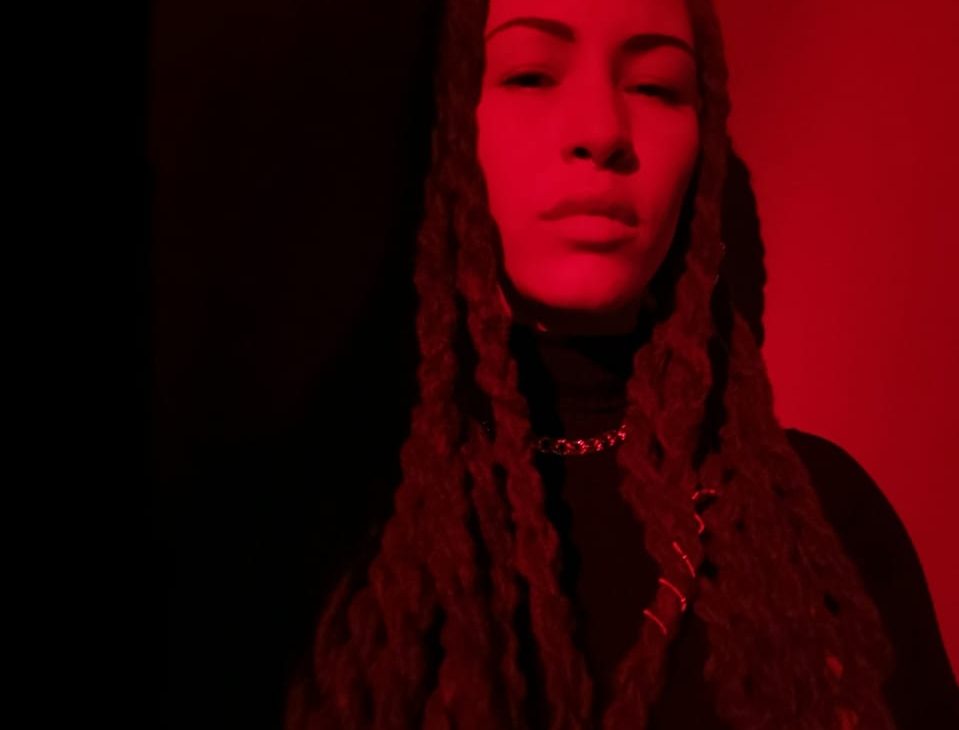 Poet, activist and scholar Red Medusa is a giant in the poetry community across the UK and the world. She is known and loved for her infamous sharp tongue and visceral, unapologetic demeanour, and has worked alongside poetry royalty Kat Francois, Akala and David Lee-Morgan. Her work focuses on feminism, love and injustice and captures the imagination of audiences across the board, featuring in Vogue, Grazia and Forbes magazines. Red's insistence on collaborative work has led to her being commissioned to deliver poetry, events, workshops and talks for the NHS, ACLT, The Southbank Centre and Queen Mary, University of London.
Annie Hayter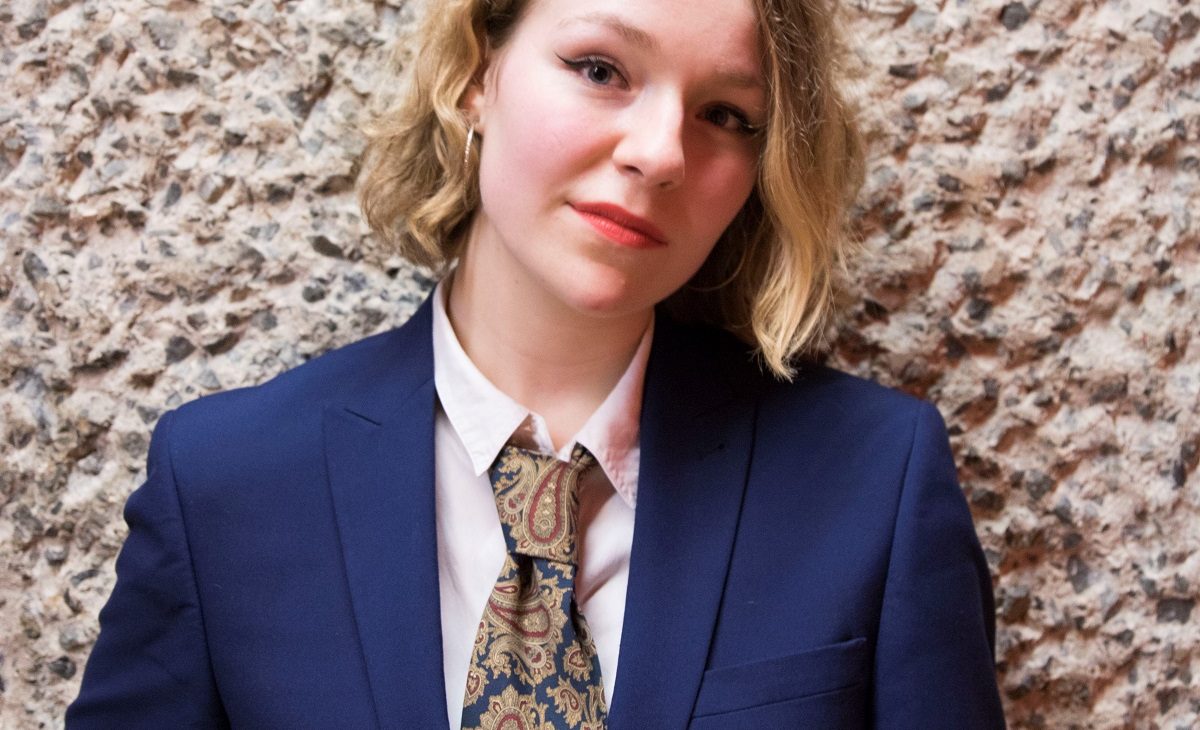 Annie Hayter is a Barbican Young Poet and London Writers Awardee, who figures the queerness in myth-making. They won BBC Proms Young Poet 2011, were runner-up for Times Young Poet 2012, and shortlisted for Young People's Laureate for London. In 2021, they came third in the Cúirt New Writing Prize for Poetry, shortlisted for London Magazine's Short Story Prize, commended for Bristol Short Story Prize, longlisted for Alpine Fellowship and Mslexia Flash Fiction. They've performed at Southbank Centre, Queer Fringe, Verve Festival and on BBC Radio 3. Words in: MAGMA, Tentacular, Bedtime Stories for the End of the World, and TimeOut.
Antonia Jade King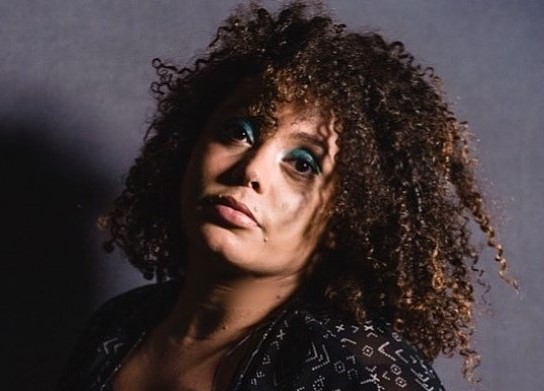 Antonia Jade King is one of the hosts of Boomerang Club, and a previous Hammer & Tongue finalist. She has featured at Poetry and Shaah and Heaux Noire and was part of Apples and Snakes Writing Room programme in 2018. She has performed at numerous events including Love Supreme festival and Rallying Cry at Battersea Arts Centre. She is currently a Barbican Young Poet and her debut pamphlet 'She Too Is a Sailor' is out with Bad Betty Press.
Find out more about Antonia here.
Lateisha Davine Lovelace-Hanson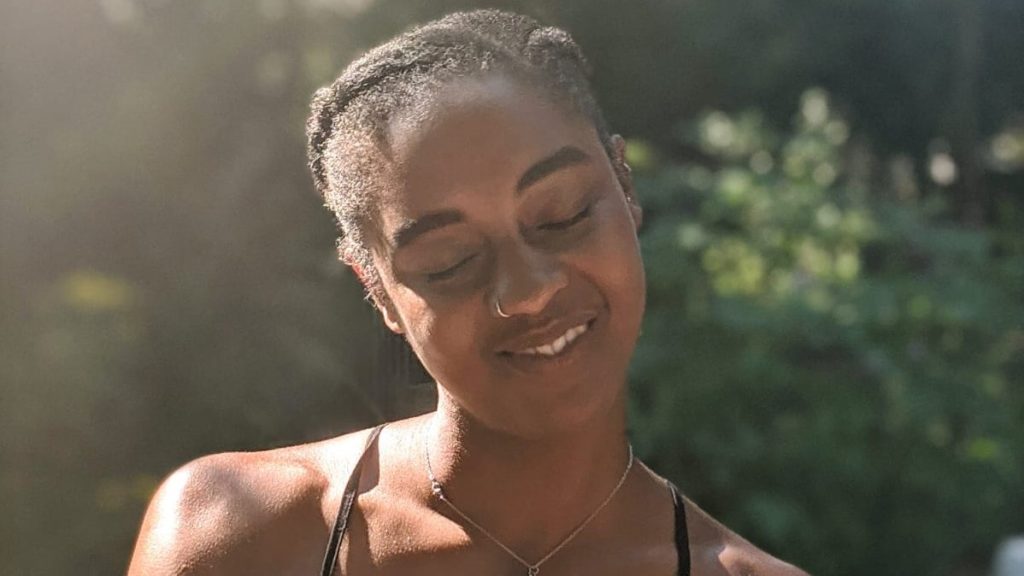 Lateisha is an interdisciplinary artist-facilitator: writer, actor, theatre-maker, speaker, embodiment practitioner, independent researcher, consultant and workshop facilitator of Jamaican heritage. With 15 years' experience in art-ritual making, community-organising and transformative justice work – Lateisha calls in, shares and inhabits tools for deepened connection, collective healing and revolutionary love-solidarity practices to build trauma-informed spaces we need to heal, repair and Liberate. Lateisha's vision and practice moves across the intersections of race, health, gender, queerness, class and nature ecologies, rooting into Black feminist future ecologies as spiritual anchoring.
Lateisha was artist-in-residence at Arts Admin's 'Apocalypse Reading Room' at Toynbee Studios 2021. The project is an on-site library curated by Ama Josephine Budge: a world of talking stories in the face of environmental and social transformation. Lateisha was also a key artist-facilitator for the Scottish BAME network's 'Metaphors For A Black Future' programme, Arts Admin's 'Ecological Grief' event curated by misery (sober QTIBPOC mental health collective), and continues to work with Queer Youth Art Collective as a lead artist-educator for queer and trans young people across the UK.
Lateisha is the founder of To The Ritual Knowledge Of Remembering, a residency and international curatorial project supported by LADA and 12oCollective – to centre and platform  healing practices / decolonial knowledge systems with nurtured facilitation by QT/BIPOC as healers. Focusing on nature interconnection, somatic rituals, ancestral memory and cosmological approaches to belonging in the world.
Find out more about Lateisha here.
Variety D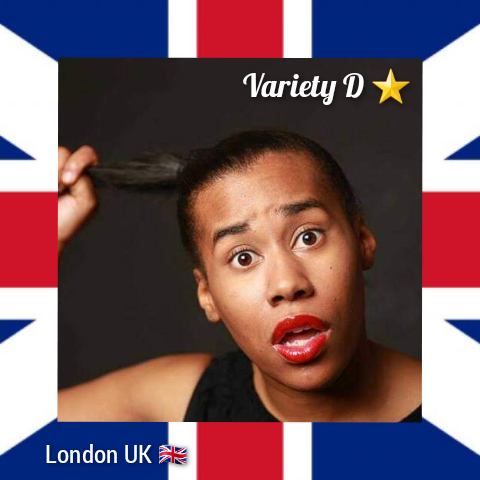 Variety D is an Actor and Comedian who has recently performed at Dave's Disabled Comedians' Showcase, produced by UKTV & Phil McIntyre Entertainment. Variety was formerly known as the 'Baby Girl of Comedy' when she begun doing Stand Up at the age of 16, from then on she has performed in venues such as The Drum Theatre (Birmingham), Broadway Theatre (Catford), Lyric (Hammersmith) & at the Edinburgh Fringe Festival. As heard on: The Judi Love Show, BBC Radio London.
Find out more about Variety D here.
This event is part of She Grrrowls, a programme of performances, workshops and talks highlighting local artists as part of We Are Lewisham, The Mayor's London Borough of Culture award in celebration of International Women's Day. 
We Are Lewisham is presented by Lewisham Council and the Albany as part of the Mayor's London Borough of Culture 2022.