A sharing from the 6 week creative writing course introducing young people to the power of words, and the different ways you can express yourself as an artist!
The Power of Words was a 6 week course where participants learn essential writing skills, receive individual feedback, and discover their own writing style. Each workshop consisted of an introduction, warm-up/ice breaker, example of work, writing exercises as well as a chance to respond to the stimulus lead by Leian John-Baptiste, Artistic Director of Orísun Productions and a guest speaker.
After 6 weeks of learning all about the power of words and the different ways you can express yourself, join the new voices of the future as they share their words on the Canada Water stage on Thursday 2nd December at 7pm.
Friends and family please come along to support!
Timings:
Performance Sharing – Participants need to attend 18:00 – 21:00 
Performance Sharing – Audience to arrive at 19:15. Performance sharing starts at 19:30. TBC performance length
Cost – The sharing is free to attend
———
Find out more about Orísun Productions here
You can follow Orísun Productions on Facebook, Twitter and Instagram.
Supported by the Albany and Southwark Council.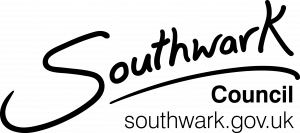 ---
We are constantly monitoring the government's COVID-19 guidelines. Should the situation change, the event will be postponed and bookers will be notified in regards to their options.
Supported by the Garfield Weston Foundation through the Weston Culture Fund