With a whole range of merchandise and decorative festivities, our CaffA has been celebrating Christmas the Albany way...
Welcome!
For those who don't already know, our CaffA is a place for work, relaxation and connecting with the local community and creatives alike. At the Albany, our CaffA team have been doing the most to get us into the festive mood and encourage us to shop locally for our loved ones.
Connie Price, our CaffA Manager, says that the CaffA is "dynamic in what the space can be. It can be a place for the arts, but also local people." She has worked to further encourage the community-focused ambiance that drives the space, and aims to continuously remind those who enter our doors to return to see friendly faces.
Shopping locally is one of our Albany CaffA values; we continue to sell products from local Lewisham-based businesses *clears throat for our sales pitch*…
Merchandise
Gift your loved ones with Pat & Pinky's hot sauces and their chutneys (the aubergine and plantain one is our favourite); House of Lewisham's cookbooks, and Catford Rhum Arrangé's selection of fruit-infused rhums.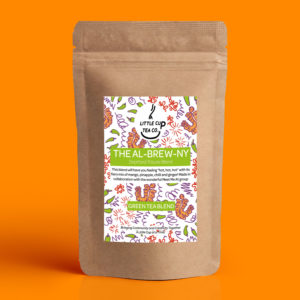 No, we will not stop raving about our garden and the incredible produce we grow. In fact, our jams made from Albany-grown fruits have nearly sold out! And we can't not shout about the Al-Brew-ny tea – the ultimate collaboration between A Little Cup Tea Co. with the Meet Me programme. This blend will have you feeling 'hot, hot, hot' with hits fiery mix of mango, pineapple, chilli and ginger. What's even hotter is that £1 of every bag sold will be going to the Meet Me programme.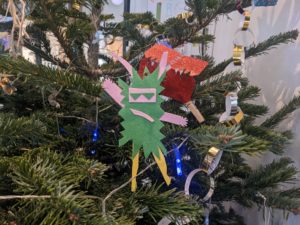 A Festive Invitation to Our CaffA
We invite you to come and visit our building in the days leading up to Christmas. Whether you want a coffee or to just sit and chat, we more importantly want you to admire our space-themed decorations from upcycled flyers and craft materials! For families, we have our colouring sheets, as well as our festive show, The Tin Foil Astronaut, running until Saturday 24 December.