It's hard to believe, but it has been over 11 years since we opened the doors to Canada Water Theatre.
We have now stepped back from managing the space, but we will be leaving with some fond memories of the many spectacular performances, inspiring artists and loyal audiences we welcomed over our time there.
One of the pioneering theatre shows in the space, ZHE, was a poignant and candid portrayal of the lives of two British Africans navigating the complexities of culture, nationality, gender, and sexuality. All themes that became very topical in the years to follow. Another, a Rambert dance choreography piece, was performed across the remarkable and beautifully wound staircase between theatre and library. 
We proudly look back at many innovative endeavours that explored theatre within a library context with many events taking place around the building's public spaces. This served as a wonderful way of breaking down the confines of what theatre is at times perceived to be, and of involving all of the community.
Last week we marked the end of our tenure as theatre managers with two more highly anticipated events, Dry Season and Alysha with support from Albert Gold. Over the past decade we managed to establish a broad range of performances, including plays, music gigs, poetry nights, comedy shows, and family-friendly events.
At the heart of the Albany's mission is a desire to foster a sense of community, promote diversity, and inspire adventure through our work. Throughout our tenure as the theatre's managers, we have tried to embed these values in all aspects of our programming at Canada Water. In that spirit, we are grateful to the many artists that worked out of the space, who rehearsed, devised and showcased scratch works.
We'd like to thank all the staff who have worked at the venue over the years, all of the artists who have performed on our stage, and the staff from Southwark Council who have given us such a warm welcome. We can't wait to see where the venue heads next, and to visit as punters!
Below are some testimonials from audiences and companies about some of our favourite events we've hosted in the space.
Comfortable Classical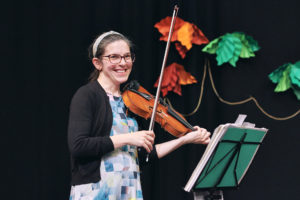 City of London Sinfonia – "It has been a pleasure getting to know the community at Canada Water Theatre over the past four years, bringing live music to the space every month. Our Comfortable Classical concerts have seen group sing-a-longs, moments of mindful listening and many musical stories shared between the musicians and audience members of all ages." 
Audience member – "This was a superb experience. It was my grandsons' (aged 4 and 5) first exposure to orchestra music and they enjoyed every minute. Inspired by the experience, we have signed one of them up on their first music course. As a mixed-race family, the diversity of the audience was encouraging. I really hope you continue these concerts in the future! Absolutely delighted!" 
Comfortable Classical will be moving to Deptford Lounge from April.
Off The Chest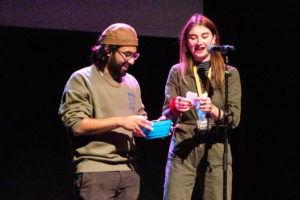 Off the Chest – "Canada Water Theatre served as a vital space for poetry. Off The Chest could not have reached the audiences it has without having a home in Canada Water Theatre. The Albany has helped us grow as an organisation that helps serve the poetry community in London." 
Audience member – "This was my first time at an Off the Chest event & I absolutely loved it. The presenters were warm & friendly – brilliant poets too! It was clear they'd created an inclusive space where newbies would feel just as welcome as regulars. Massive thanks to the team.   "