We've given nine young people £1500 funding to make their ideas a reality.
In March, we put out a call out for 16-25 year olds who had an idea that would make a positive difference to the lives of young people.
The ask was simple: we would support any project, in any art form, as long as it addressed an issue that mattered to young people. Over the past few months, nine young people been given the space to test, research, develop, plan and ultimately make their idea a reality, with support and mentorship from the Albany and SOUNDS LiKE CHAOS. They have been paid £500 to take part in the project and £1000 towards their idea costs.
We were blown away by the range and creativity of projects pitched by the young people – from film to fashion, comics and terrariums, all addressing issues ranging from mental health to Black history and the stereotyping of people who live on council estates. You can read more about them below:
Reece – 'Voice Of UK':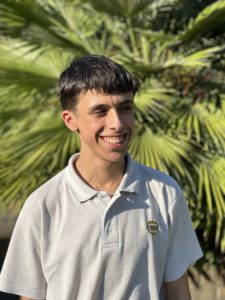 Reece : 'I am carrying out research with young people in schools, recent school leavers and young people in pupil referral units to understand how to build better relationships between students and teachers. I want to improve the experience of students in school because I think if teachers and students were able to communicate and understand each other better then young people would be happier and achieve more.'
Dane & Jordan – 'Rooted Rhapsodies':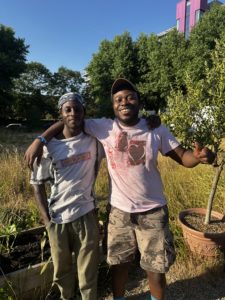 Dane and Jordan : 'Rooted Rhapsodies is on a mission to ingratiate young beings to nature. We do that by integrating poetry and reflection with terrarium scaping, encouraging participants to investigate nature and where we fit into it as humans. When we were younger we were always interested in plants and nature but there weren't many opportunities to get involved with it. We have created the project to show other young people that there are communities of people like them who enjoy nature.'
Update : Dane and Jordan hosted successful workshops, combining Poetry and Nature. Images available to view on our Instagram.
'Trans Hope Flourishing':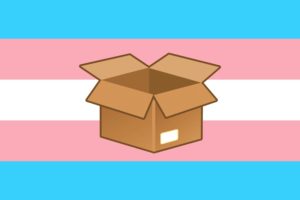 Young person* : 'The aim of my project is to help young working-class trans people dealing with mental health problems, to aid dysphoria, give hope and enable them to flourish within society. I will do this by dispensing mental health care boxes with resources on counselling, self-help, employment, safe binding/tucking etc to meet trans people's needs best. I'm doing this because transgender people are over four times more likely to experience violent victimisation than cisgender people. If you're transgender and working class being able to afford what you need to feel your best can also be really hard and affect your confidence.'
**This young person would like to remain anonymous. 
Tendo – 'Deep Water':
Tendo : 'I am making a short film about pursuing the impossible and pushing boundaries through creativity. Deep Waters is a short film that dives into unexplored aspects of creativity. The project uses a fusion of music, poetry and film to examine the depth and vulnerability hidden behind the art we consume. I am making the film to encourage young people to pursue their creative passions as well as showcase the potential for progression when we collaborate with each other using different mediums.'
Zoe – 'A Sci-Fi Film on a Council Estate':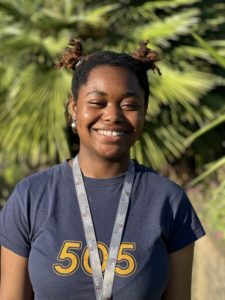 Zoe : 'I am creating a short film dismantling the stereotypes of people living on council estates in a surrealist, strange and goofy way. I want to do this because I feel like people living in low-income areas are not represented positively in the media. It seems like it's always centred around violence and gangs which I feel is a generalisation of the people who live in that area. I want to inspire young people to see that just because we might be seen in this way It does not mean that we have to conform to it. We can be creative and expressive, we should not fit into a box other people have put us in.'
Isaiah – 'Resilient Roots':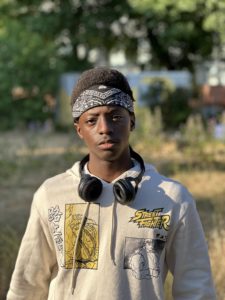 Isaiah : '
I am creating a comic for young people that challenges the mainstream perception of black people throughout history. I want to highlight black figures that have positively impacted the world through their inventions and contributions. I felt there was a perception that people were not interested in the positive things black people have done and I wanted to show black people being their greatest. 

I've always wanted to be involved with animation since I was younger. Since I like drawing and reading comics I felt it would be a great way for young people to see all the positive things black people have done throughput history.'
Sebastian Golgiri – 'Be Who You Are Make Your Own Style':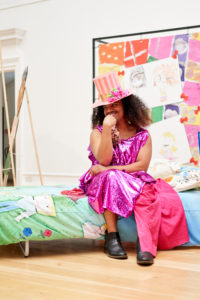 Sebastian : 'I created an inclusive fashion show for young people aged 10-25 with learning disabilities and autistic people. Participants make new, up cycled fashion designs and show them off on the catwalk at Heart n Soul club night Squid Ink. I wanted to make a fashion show to let everyone be themselves, to encourage young people to show their uniqueness and enjoy themselves freely. It's not always possible to dress however you want but it's so much fun and important for being who you are.'
Kaylah : 'I've made a podcast called 'Okay so basically' where I interview young people who are actively participating in things they are passionate about and ask them to share what resources and organisations they used to help them along the way. From this I am aiming for young people to listen to these episodes and feel inspired to follow their interests. The podcast will provide practical advice to young people. I decided to do this because I recently carried out some research into opportunities available to young people in Lewisham and many of them said they have no idea how to find out what is going on. I want to change this and encourage young people to get involved and connect with their interests and ambitions.'