We're thrilled to announce the three artists that will create art with and for our communities until the end of the year.
As part of our biggest commitment yet to handing decision-making over to local people, we're excited to be working with actor, writer and theatre maker Angela Clerkin award-winning cross arts collective Initiative.dkf and actor, writer and theatre director Ryan Calais Cameron.
All residents of South East London, each were recruited via an open call out in the summer and chosen by a panel actively engaged with us through our Meet Me and Youth Programmes.
Working in collaboration with our community, the appointments are part of our biggest commitment yet to further democratising the way the Albany is run. Working to an open brief, the artists will create, curate or lead activity to create work that responds to the needs, interests and tastes of local people.
About the Artists
Angela Clerkin
Artist of Change Angela Clerkin presents The Festival of Radical Care, a series of  workshops, installations, music and dancing exploring how the arts can help us care for each other and our world.
Angela Clerkin is an actor, writer and theatre maker who first performed at the Albany in the 1980s with Irish dance/comedy group The Hairy Marys and is thrilled to return as one of the Artists of Change.
Her theatre company ClerkinWorks has toured the UK with 4* shows The Secret Keeper and The Bear, using personal stories to tell global tales. The next show in development is The Time Kings, exploring time and colonialism in the music hall era. Currently Angela runs Through the Door improvisation & devising workshops for women and non-binary people. Angela is an Associate Artist with Improbable.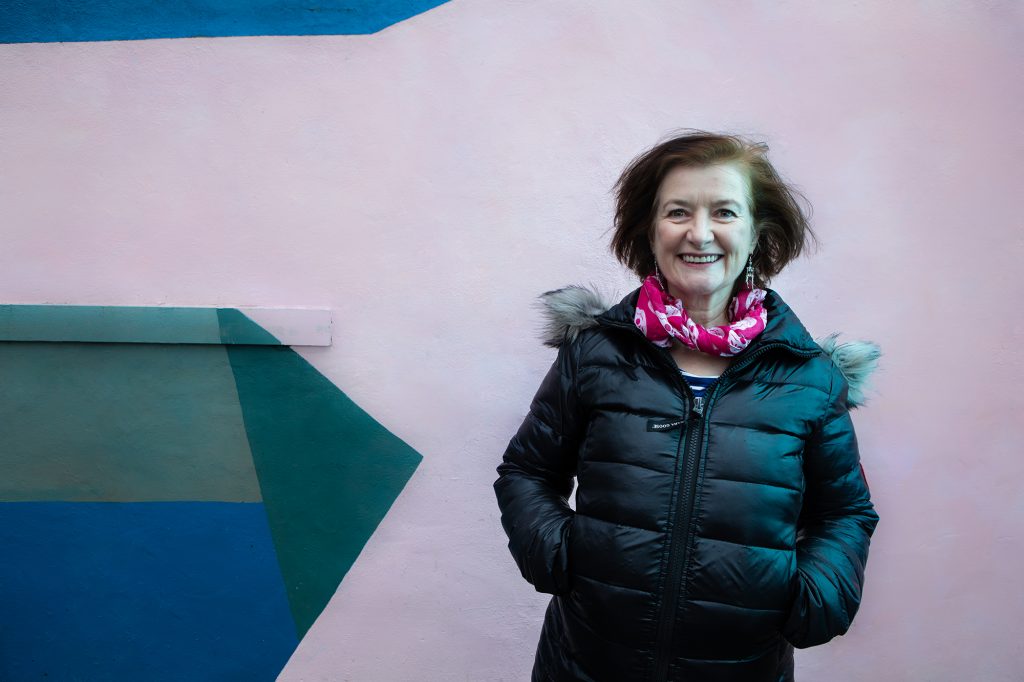 "Being an Artist of Change at the Albany in 2021 is my dream job! As a theatre maker and activist I believe it is up to us to imagine the world we would like to live in and work together to make it happen. One of the projects I am really excited to create is a weekend Festival of Radical Caring with groups based at the Albany and the local community involving theatre, workshops, art, poetry, dance and music."
Initiative.dkf
Join Artists of Change Initiative.dkf on a journey encouraging creativity, freedom and play. Incorporating multiple perspectives – from artists to young people of South London – they explore what artistry can be and look like.
Initiative.dkf is an award-winning, multidisciplinary arts platform led by Artistic Director DK Fashola and Creative Producer Wofai. Together they produce theatre, festivals and dance events as well as lead mentoring opportunities for young people. Driven by a love of explorative storytelling, Initiative.dkf challenge the art forms and narratives imposed on Black bodies through the power of performance and creation of empathy and connection.
Past projects include Melanin Box Festival, a celebration of Black British talent showcasing theatre, movement, music and short film; the critically acclaimed play Fragments of a Complicated Mind; the outdoor spectacle Scalped; and popular womxn's dance and movement sessions exploring sensuality and liberation, Whine 'n' Cotch which took place regularly at the Albany.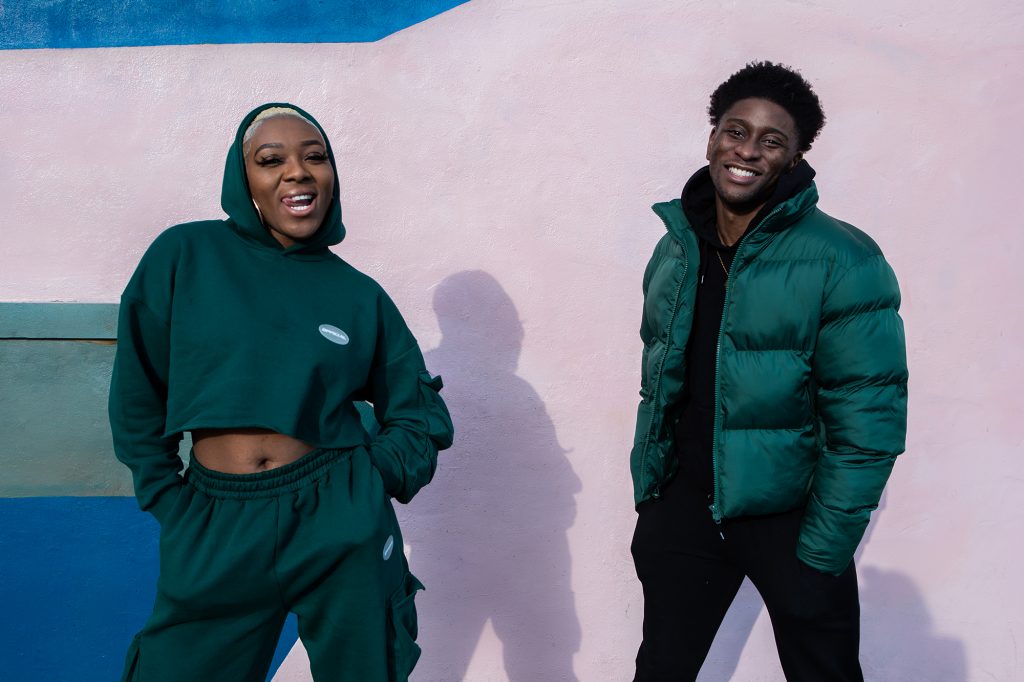 DK: "I hope Albany are ready for their home to be rinsed out by the mandem and co"

Wofai: "Despite Covid and the general mood of 2020, I'm hopeful for what can come from this opportunity"
Ryan Calais Cameron
Ryan Calais Cameron presents Nouveau Nights: Frank Ocean Edition. Join some of the most amazing exciting writers, poets and theatre makers as they share what they would say to their younger selves. Expect music, chilled vibes, reflection and hope.
Ryan Calais Cameron is a writer and actor and theatre maker. He is currently under commission to the Royal Court and most recently worked as a writer on My White Best Friend (and Other Letters Left Unsaid). Ryan is an alumnus of the Royal Court Writer's Programme and Soho Young Company. As a writer his recent work includes: The Offie and Stage award-winning play Queens of Sheba and critically acclaimed Typical (Soho Theatre).
Ryan's latest play Retrograde has been shortlisted for the Alfred Fagan Award and The Verity Bargate Award 2020, respectively. Ryan is the co-founder and Artistic Director of multi-award-winning Theatre Company, Nouveau Riche. Ryan is currently in commissioned development on several original projects for television.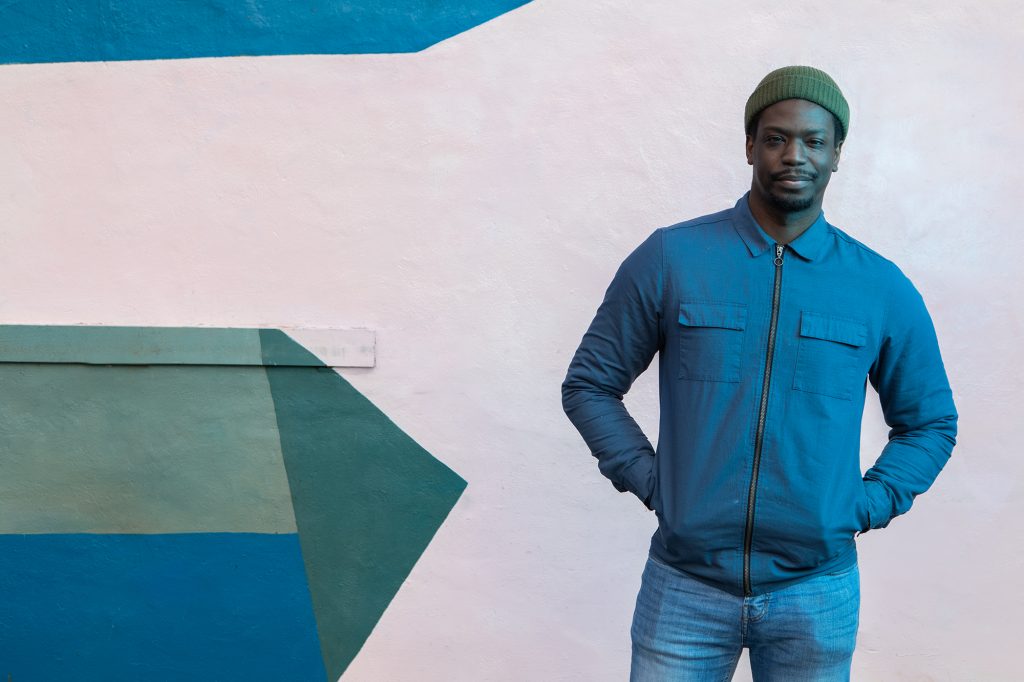 "What I'm looking forward to most about being part of Artists of Change is the opportunity to connect with the local community and create more space for younger audiences, artists and those that would have never thought the theatre would be for them. I want to set a clear objective to discover, nurture and produce unique stories from our local communities that are both educational and entertaining as well as take exciting risks."
Chief Executive and Artistic Director of the Albany, Gavin Barlow said:
"We were bowled over by the wealth of ideas and creativity that we saw in response to our call out, that although we had originally intended to appoint two artists, we had to have three! With the world changing so rapidly, now feels like the right time to try out new ways of working and let artists and our communities tell us what they want from us and what matters to them."
We will also work closely and share insights with ARC in Stockton, who have appointed their own Artists of Change, Lizzie Lovejoy, a creative practitioner working in a variety of mediums including illustration, animation, written poetry and spoken word, and Symoné, a multidisciplinary circus and performance artist and creative producer.
Artists of Change at the Albany is part-funded by the Paul Hamlyn Foundation.
Main image left to right: Angela Clerkin, Initiative.dkf and Ryan Calais Cameron.
Credit: Ali Wright Photography. Image shot separately to comply with social distancing.