Tomorrow's Warriors return with The Donovan Haffner Quintet as part of this ongoing series at the Albany.
The Donovan Haffner Quintet is a band made up of talented young musicians playing the music they love; inspired by American Contemporary Jazz. They capture emotion not only through the compositions but also through the way in which they're played. Led by Donovan Haffner on alto sax, the lineup is Francisco Garcia De Paredes on guitar, Jat Verma on piano, Harry Pearce on bass and Harry Ling on drums.
Follow Donovan on Instagram.
---
About Tomorrow's Warriors
Tomorrow's Warriors is an innovative jazz music education and artist development organisation that was co-founded in 1991 by Janine Irons and Gary Crosby. It is committed to increasing diversity across the arts through jazz by focusing on young people, especially Black and female musicians, and those whose financial or other circumstances might lock them out of opportunities to pursue a career in the music industry.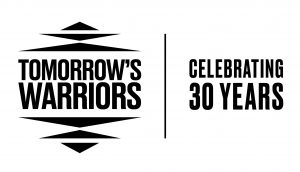 ---
We are constantly monitoring the government's COVID-19 guidelines. Should the situation change, the event will be postponed and bookers will be notified in regards to their options.
Supported by the Garfield Weston Foundation through the Weston Culture Fund